Instant Dentist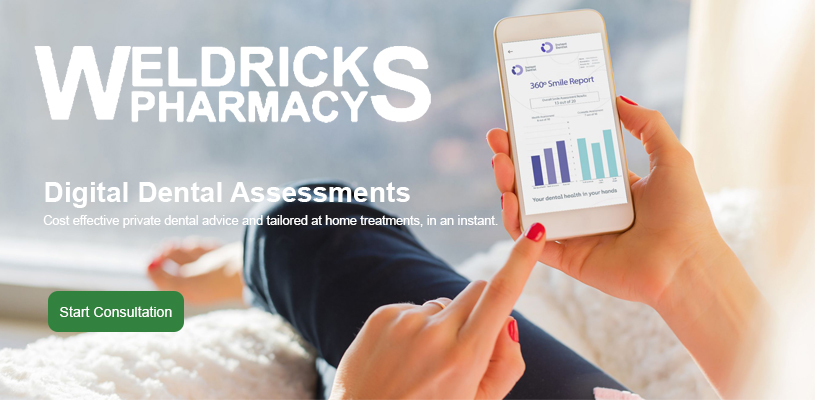 What You Can Get
Need a second opinion, quick dental checkup or have a problem you want reassurance on? Let one of our dentists review and analyse your concerns, and give you advice and peace of mind straight from your phone, wherever you are.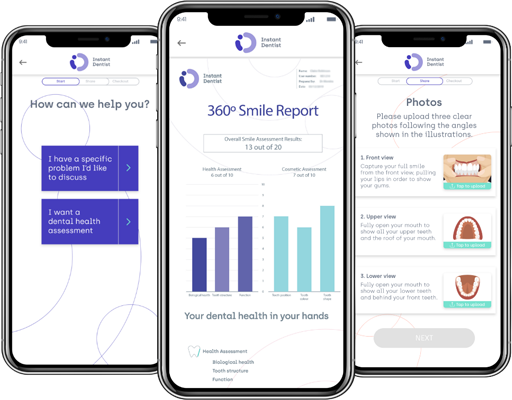 1 Dental Health Assessment
Comprehensive digital assessment across 22 risk areas
Understand your unique risk factors and needs
Get impartial advice on preventive procedures and regimes to achieve optimal dental health.
2 Specific Concern / Emergency Assessment
Detailed assessment of the concern you present
Understand your options and get advice on x-rays and treatment plans you upload
Get impartial advice on products and regimes to resolve your concern and prevent future issues.

Symptoms / problem analysis that can be picked up through a digital dental screening

Toothache (pulpitis) reversible / irreversible - analysis / management

Wisdom tooth problem - analysis / management

Fractured / Broken tooth - analysis / management

Lost filling - analysis / management

Woobly teeth - analysis / management

Dental trauma - analysis / management

Post treatment e.g. filling sensitivity, temporary crown - analysis / management

Abscess / Infection - analysis / management

Bleeding gums - analysis / management

Bad breath causes - analysis / management

Children's teeth development - analysis / management

Teenage Orthodontic development - analysis / management

Ulcers / Sore spots - analysis / management

TMJ Problems - analysis / management