Ceanel Concentrate 150ml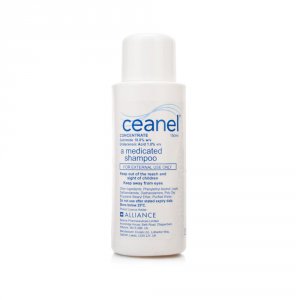 Description

Ceanel Concentrate is a concentrated medicated shampoo with antibacterial, anti fungal and descaling properties.
Suitable for the treatment of psoriasis, seborrhoeic dermatitis and dandruff.
Apply to wet hair, apply half to one teaspoonful to scalp. Work up into a lather with warm water. Rinse and repeat. Use three times in the first week and twice weekly thereafter.
Directions
How to use Ceanel Concentrate Medicated Shampoo:
Wet scalp and hair with water. Apply half teaspoonful to the wetted scalp and work up to lather with water, rinse and repeat. Finally rinse thoroughly. Use 3 times in the first week. Twice weekly there after.
Other body areas: wet area to be treated, apply sufficient to cover wet area leaving in contact for 2
minutes then thoroughly rinse with warm water. Use as required.
Ingredients
Ceanel Concentrate Medicated Shampoo contains:
Lauric Diethanolamide, Diethanolamine, Poly Oxy Propylene Stearyl Ether.
You may also like