Elegant Touch Large Emery Boards Pack of 4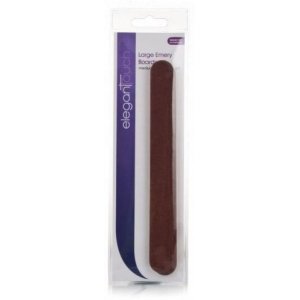 Elegant Touch Large Emery Boards Pack of 4
Description
Large Emery Boards are abrasive and flexible. With two sides, medium grit and course grit for precise shaping and smoothing of natural and artificial nails.
Directions
Always file in one direction from the side to the centre of the nail using long, smooth strokes.
Never file backwards and forwards as this can damage your nails.
Warnings
Excessive filing can weaken nails.
Keep out of the reach of children.
You may also like