Frio Cooling Wallet Eye Drops 3 Purple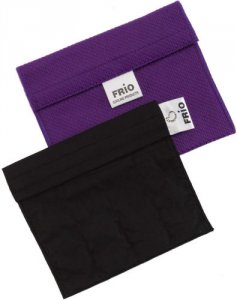 Frio Cooling Wallet Eye Drops 3 Purple
£13.49
Brand: Frio
Code: 8434573
Weight: 175g (includes packaging)
Description
These wallets were initially produced at the request of the International Glaucoma Association and are used by glaucoma sufferers around the world.
Keeps eye drop medication cool and safe
Simply activate with cold water
Light and compact
Reusable
Suitable for carrying:
Inner wallet dimensions: 13 cm (H) x 13 cm (W); 5" (H) x 5" (W)
Outer cover dimensions: 1.0-1.5 cm (0.25"-0.75") taller and wider then the inner wallet dimensions stated.
Directions
No directions of listed for this product.
Warnings
No warnings are listed for this product.
Ingredients
No ingredients are listed for this product.
You may also like