Glucomen Visio Sensor Test Strips Pack of 50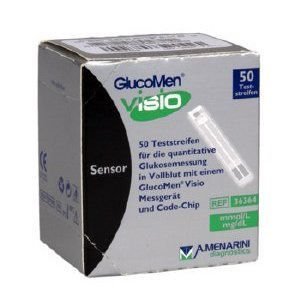 Glucomen Visio Sensor Test Strips Pack of 50
Description
Blood glucose test strips (diabetes test strips) are one of the components of a diabetes monitoring system. Diabetic test strips are an essential part of monitoring blood glucose. A wide variety of diabetes test strips are available on the UK market.
How do diabetes test strips work?
Diabetes test strips do not work on their own, they are used in conjunction with a blood glucose monitor.
A diabetic pricks themselves in order to draw blood, which is then applied to the test strip. The blood glucose monitor is then able to detect how much blood glucose is present.
You may also like