Magnesium-Ok For Women Pack of 30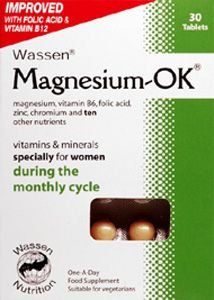 Magnesium-Ok For Women Pack of 30
Description
Magnesium-OK is a unique one-a-day nutritional supplement especially for women. It contains a balanced combination of seven important minerals and eight vitamins to help maintain hormonal balance throughout the monthly cycle.
Magnesium-OK one-a-day can be taken every day of the month.
Directions
One tablet per day to be swallowed (with liquid if required) after food.
A regular intake is recommended.
Warnings
Do not exceed recommended daily dose.
You may also like