Nikwax Conditioner for Leather 125ml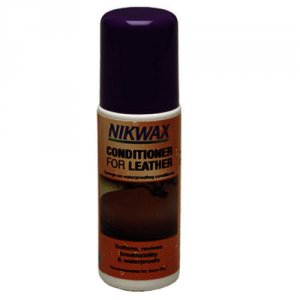 Nikwax Conditioner for Leather 125ml
Description
Nikwax Conditioner for Leather restores the suppleness of smooth or waxed leathers. Recommended for breaking-in and waterproof new boots.
Directions
Shake well before use. Press sponge applicator to break seal.
Apply to wet leather. Ensure penetration of welts and seams.
Remove surplus and buff with a damp cloth to shine.
Warnings
Use only as directed.
Avoid contact with eyes and skin. If contact occurs, immediately flush with water.
Ingredients
Aqua, Zirconium acetate, Acetic acid.
You may also like