Nikwax Footwear Cleaning Gel 125ml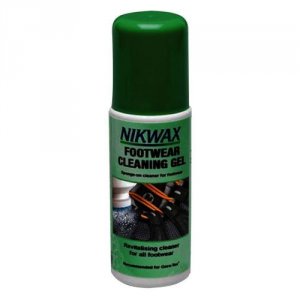 Nikwax Footwear Cleaning Gel 125ml
Description
Nikwax Footwear Cleaning Gel is a sponge-on revitalising cleaner for all footwear.
Directions
Rinse item with clean water to remove loose mud and to dampen surface.
Shake well before use. Press sponge applicator to break seal.
Apply generously over the area to be cleaned.
If very dirty scrub with a stiff nylon brush (e.g. nail brush).
Rinse well with clean water.
Warnings
Use only as directed.
Avoid contact with eyes and skin. If contact occurs, immediately flush with water.
You may also like