Swim Plugz Child Swimming Earplugs 3 Pairs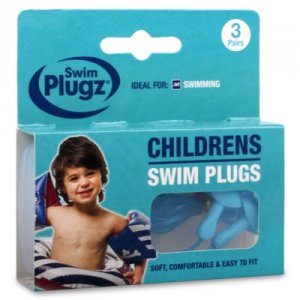 Swim Plugz Child Swimming Earplugs 3 Pairs
Description
Swim Plugz - Children's Swimming Earplugs even come complete with a safety cord to help stop them being lost when in the water.

Manufactured in Soft flexible silicon, they are gentle on the young ones ears and form an excellent seal to prevent water from entering into the ear canal, improving comfort and reducing the risk of infection.

Totally re-useable and easy to clean with mild luke warm soapy water.
Directions
Hold the top of the ear and pull gently upwards and outwards to open the ear canal. Insert the rounded end of the earplug into the ear and hold in place until secured. Once fitted correctly the plug will feel comfortable and provide ear protection.
Warnings
Use only as directed.
Performance may be reduced if instructions are not followed.
Store earplugs in original packaging.
Ingredients
There are no ingredients listed for this product.
You may also like