Spring Bank Holiday and Platinum Jubilee Online Customer Service Opening Times:
Thursday 2nd June: 9am - 12noon
Friday 3rd June: Closed
A Guide to Flexitol Heel Balm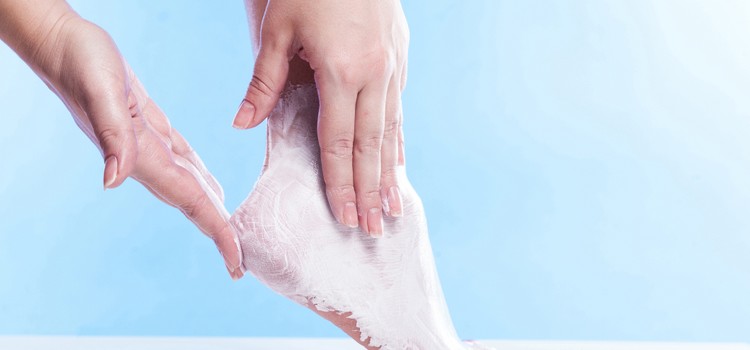 Published: 18th December, 2017 in: Skin Conditions
Dry or cracked heels can be uncomfortable, unsightly and a cause for embarrassment but the good news is it can be treated quickly and simply. Dry skin can build up on the heels and if left untreated it can become dry and the skin cracks as a result.
The main cause for cracked heels is dehydration of the skin and the solution often lies with investing in a medicated cream. Applying a regular moisturiser is often not enough to keep dry, cracked heels at bay, but using a medicated product such as Flexitol can provide efficient hydration and keep cracked heels in the past.
What is Flexitol Used for?
Flexitol is designed to provide relief from dry, cracked skin that collects around the heel area. It is designed for use on the heels, but can be used on other parts of the foot that are affected by dry skin.
How Does It Work?
Flexitol contains 25% Urea and this key ingredient targets dry skin and soothes it to combat dryness and cracking. It reduces water loss and hydrates the skin and is medially proven to moisturise the skin. This powerful formula allows the skin to retain moisture and it contains vitamin E, Shea Butter and Paraffin, ingredients known for their hydration and moisturising properties.
How to Use it?
Simply apply Flexitol to the affected area of the heel twice daily, once in the morning and once in the evening. Always wash your hands before and after application. Flexitol is not designed to be used as an everyday moisturiser so once the symptoms have cleared up, maintain sufficient moisture levels by applying a regular moisturiser daily.
Where to Buy it?
If you are looking for a fast and effective solution for dry, cracked heels, we stock a range of Flexitol products for your perusal, such as Flexitol Heel Balm and Flexitol Foot Foam.
Cracked heels is a relatively simply problem to solve. Invest in a medical moisturising treatment and start soothing your dry skin.