Spring Bank Holiday and Platinum Jubilee Online Customer Service Opening Times:
Thursday 2nd June: 9am - 12noon
Friday 3rd June: Closed
Safely Buying your Medicines Online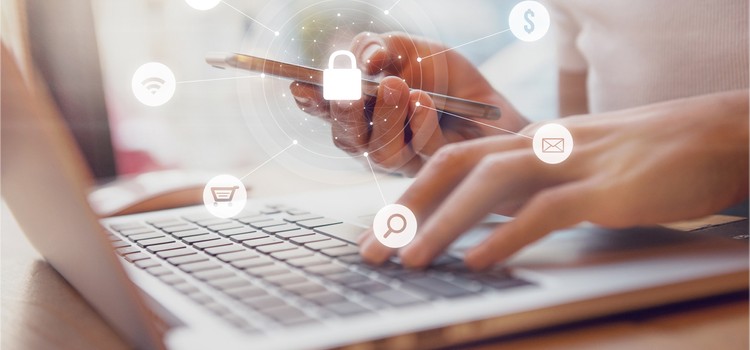 Published: 6th May, 2015 in: Health Advice News
More and more people are using the internet to understand their health problems and also go online to buy prescription drugs. While there are a number of websites that follow the rules to ensure the safe handling and selling of drugs online, there are online traders claiming to be pharmacies that are still unregistered.
Unregistered sites might have the best pricing, but this is often as a result of selling fake, diluted and compromised products, many sites prey on customers looking for drugs such as Viagra. This is dangerous, as medications should only be taken under the supervision of a health professional.
The law states that an online pharmacy must receive a valid prescription before dispensing medicines. This will need to be the original prescription from your GP or another healthcare professional. You can post the prescription but an email or fax of a paper prescription is not allowed. Some NHS and "in house" private Doctors can transmit a digitally signed prescription to registered pharmacies. If you receive a NHS prescription via the new Electronic Prescription Service, EPS, then you can nominate a Pharmacy of your choice. There are good reasons to nominate your local pharmacy so you can access other services such as a medicine use review (MUR). However if you choose to nominate an Internet or Distance selling pharmacy and have your medication delivered then check they are registered and have a reputation for keeping your data safe. The prescription will be dispensed and sent once it has been checked by a trained pharmacist.
Some websites offer a service, where an online consultation takes place with either a GP or trained Pharmacist and a prescription is then sent to a pharmacy for dispensing if appropriate for your symptoms.
Weldricks offers an Online Doctor service with both online and telephone consultations available through our NHS accredited Dr Helen. Simply choose the Online Doctor Service you require, submit a Health Assessment Form. And then assuming you are suitable our Doctor will authorise your order or suggest the best course of treatment for you, and a private prescription will be issued.
All pharmacies in Great Britain, including the ones who provide internet services, must be registered with the General Pharmaceutical Council (GPhC) who works to identify and regulate legitimate online pharmacies so that you are sure you are buying genuine medicines. You can tell an online pharmacy is registered with the GPhC as it will display the GPhC internet pharmacy logo. Later this year there will also be an official European logo which must be displayed by all legitimate European on line pharmacies. Weldricks will be applying to use this logo as soon as it is available and we will update our Blog to introduce it.
GPhC Logo:
Weldricks GPhC link: You can verify Weldricks now via the link below.
http://pharmacyregulation.org/registers/pharmacy/registrationnumber/1111567

Tips before using an online pharmacy:
• Check for the GPhC registered internet pharmacy logo when buying medicines online.
• Always get your medicines from a pharmacy or a reputable outlet. Don't be tempted by "spam" emails advertising cheap medicine.
• Some individuals diagnose themselves, and then obtain prescription medicine online without a prescription. Any website providing this medicine is doing so illegally. You should never take a prescription medication without a valid prescription as the medicine may not be suitable for you and could result in serious health risks.
Remember: Medicines sold from unlicensed websites can be poor quality and in some cases extremely dangerous. What you receive could be counterfeit, substandard or an unapproved new drug, which could have serious repercussions. Weldricks offers a safe and secure pharmacy experience in-branch as well as online.