Spring Bank Holiday and Platinum Jubilee Online Customer Service Opening Times:
Thursday 2nd June: 9am - 12noon
Friday 3rd June: Closed
Which Vitamins Should I be Taking?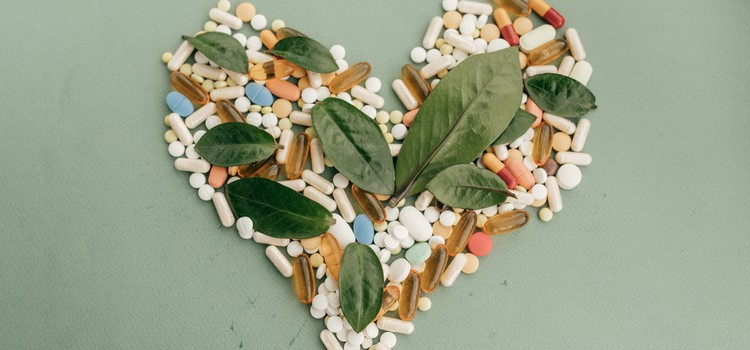 Published: 29th January, 2020 in: Health Health Advice
Vitamins are an important part of our bodies natural functions. Without essential vitamins and nutrients, certain aspects of our body may not work effectively. Vitamins can play a vital role in supporting the heart, bones and joints, eyes, digestive and immune systems, as well as our mental and physical health. Whilst ideally we should get all the vitamins we need from our diets, this is not always the case. Sometimes our diet alone is not sufficient; it may be unbalanced or allergies and dietary requirements may also play a role. Taking vitamin pills can help to replace these lost nutrients and support your body to work effectively.
It can be difficult to pinpoint which vitamins your body requires however, Vitabiotics have created multivitamins designed for different periods of your life, based on common complaints and demands of the body.
Wellman
The Wellman range by Vitabiotics has been developed specifically for men. With the aim of allowing people to 'live life well' they have created supplements to keep you at your best and optimise your body's natural functions. Based on years of international scientific research, taking into account nutritional intake and the lifestyle demands of men, key formulas have been created. The Wellman Original vitamin incorporates over 29 essential bio elements whilst the Wellman Plus vitamin builds on this, adding omega 3, 6 and 9 to support a wide variety of health benefits.
In addition to this, the Wellman range also includes formulas that offer the ideal vitamins for men over the age of 50 and a range of 30 vitamins for men over the age of 70.
For active men who play sports regularly or exercise often, Wellman offers Wellman Sport to help your body keep healthy from the inside, while you enjoy your sports.
Wellman conception is an advanced range of supplements for men. The formulation has specific nutrients to support fertility and reproduction. These include zinc, which has been argued to be one of the most important minerals for the male reproductive system, and Vitamin B6 which has been found to contribute to the regulation of hormonal activity.
By taking optimised vitamins at different stages in your life, you can help to ensure that your body is getting exactly what it needs in order to function properly, build your overall health and help keep you feeling great.
Wellwoman
In the same way, Vitabiotics also designed a range of multivitamins specifically for the different stages within a woman's life. The Wellwoman Original formula was created to promote normal energy release and immune system function whilst the Wellwoman plus formula also incorporates Omega 3, 6 and 9; essential nutrients for improving heart health, reducing cholesterol and more.
They also offer vitamins for distinct stages of life with their Wellwoman 50+ and Wellwoman 70+ multivitamin range. The 50+ formula looks to reduce tiredness and fatigue whilst the 70+ formula focuses on maintaining cognitive function.
One of the other unmistakable stages within some women's lives is pregnancy. Vitabiotics have a range of pregnancy-related vitamins known as Pregnacare that help to provide your body with essential vitamins during all stages of pregnancy, from conception and beyond.
Pregnacare
The Pregnacare range is one of the most trusted ranges of pregnancy vitamins within the UK, and for good reason. With vitamins to support trying, expectant and new mothers throughout every stage of their pregnancy, women can feel their best with the help of Pregnacare during this stressful yet rewarding time.
Before conception, it is important to ensure that your body has all the nutrients it needs in order to optimise your chances of getting pregnant. The Pregnacare Before Conception vitamins incorporates Zinc; which contributes to fertility and reproduction.
During pregnancy it is important to remember to look after yourself; a healthy baby starts with a healthy mum. Our range of pregnancy vitamins offers the support mothers need to maintain vital stores throughout pregnancy. The Pregnacare Original formula helps to protect both mother and baby, supporting various functions such as improved energy, cell division, red blood cell formation and more. The Pregnacare Plus formula incorporates all of these things whilst also adding Omega 3 to promote the normal brain and eye development of the foetus. Finally, the Pregnacare Max vitamins offer the most comprehensive support for expectant mothers, further supporting the healthy development of the foetus.
During pregnancy, the body goes through a huge amount of change in a short space of time. After giving birth, vitamins can play a vital role in helping new mothers to feel like themselves again. The Pregnacare New Mum formula helps to improve overall health and the appearance of hair and skin whilst the breastfeeding vitamin formula contains DHA which helps to support the further development of the brain and eyes in breast-fed babies.
Why Vitamins are important?
Whilst the above vitamins cover a broad spectrum of lifestyles and events, there are times you may need additional support, due to underlying conditions or other life events. Vitabiotics have created ranges of vitamin combinations formulated to support in conditions such as joint care, menopause and children's health.
The joint care range helps to maintain normal bone and joint function allowing people to enjoy an active lifestyle into old age.
As women age, inevitably, they will go through menopause. Menopause can cause some women to experience symptoms such as hot flushes, mood swings alongside other problems. Optimal nutrition can help to alleviate some of these symptoms; the Menopace range from Vitabiotics has been designed to give women the essential nutrients needed to reduce symptoms and help them feel more like themselves.
Explore the full range of products from Vitabiotics today to feel your very best!