Spring Bank Holiday and Platinum Jubilee Online Customer Service Opening Times:
Thursday 2nd June: 9am - 12noon
Friday 3rd June: Closed
Alli - Everything You Need To Know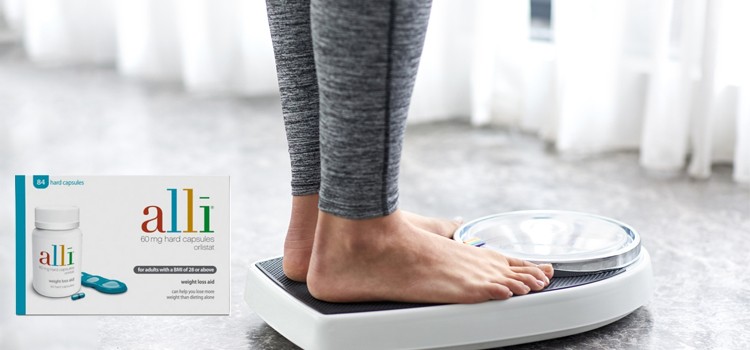 Published: 28th February, 2019 in: Health Advice News Weight Loss
What is Alli?
Alli is a course of capsules used for weight-loss in over 18s with BMI of 28 or above. Is is important that Alli is used alongside a low calorie/reduced fat diet, as when you are losing weight yourself, for every 2 Kgs lost Alli will help you to lose 1Kg more. Containing the active ingredient Orlistat, Alli works by attaching itself to some of the body's natural enzymes that break down fat, so you don;t absorb it. If you do not absorb this fat then it will pass through your system and not be stored as body fat that causes excess weight. To find your BMI you could use a BMI calculator online like THIS one by the NHS.
It is important when taking Alli that you commit to a lower-fat/ calorie diet to promote the capsules working.
For some great low calorie/fat recipes why not check out our other article HERE?
Taking Alli
Take one capsule, three times a day.
Take Alli just before, during, or up to one hour after meals, This usually means one capsule at breakfast, lunch, and dinner. Make sure your main meals are well balanced, reduced calorie,and lower-fat.
If you miss a meal, or your meal contains no fat, do not take a capsule. Alli does not work unless there is some fat in the meal.
Swallow the capsule whole with water.
Do not take more than 3 capsules a day.
If you do not lose weight after taking Alli for 12 weeks see your doctor or pharmacist for advice; you may need to stop taking Alli.
When to not take Alli
Do not use Alli if:
You are allergic to Orlistat or any of the ingredients in this medicine.
If you are pregnant of breast-feeding.
If you are taking ciclosporin, used after organ transplants, for severe rheumatoid arthritis and some severe skin conditions.
If you are taking warfarin or other medicines used to thin the blood.
If you have cholestasis (condition where the flow of bile from the liver is blocked)
If you have problems absorbing food (chronic malabsorption syndrome) diagnosed by a doctor.
You should talk to your doctor or pharmacist before taking Alli if you have diabetes or kidney failure/problems with your kidneys. Doctors will advise you if you can use Alli with your medication/condition.
Alli is not to be used by children under the age of 18.