Centrum Vitamins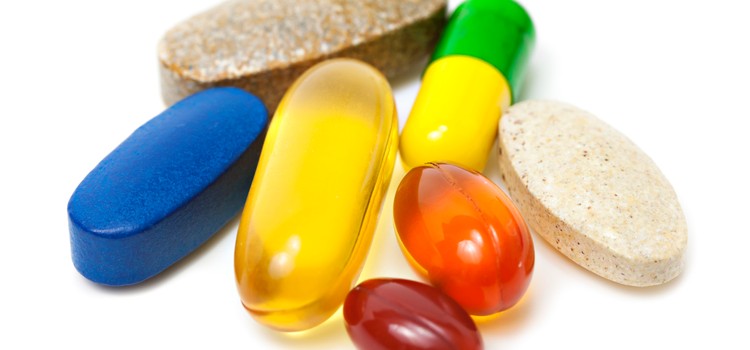 Published: 1st July, 2014 in: Health Advice Pulse
Although it's believed the best way to get all the vitamins and nutrients is through eating a healthy, varied diet and ensuring you have you recommended 5 portions of fruit and veg a day, sometimes it's difficult to do to the letter, and in actual fact 2-3 portions are eaten on average in the UK per person.
Centrum vitamins are the world's No.1 multivitamin* and can help with making sure you take in all the vitamins and nutrients your body needs to stay healthy. As advertised on TV, Centrum provides multivitamins tailored to your lifestyle and age.
Products

Centrum Men
Centrum Men helps with supporting men's health and wellbeing with its adjusted levels of vitamins and minerals. Research shows that "only 20% of men consider vitamins and minerals when choosing food to eat."
Centrum Men contains 24 key vitamins and minerals and shows great support in men's immunity, energy release and helps with muscle and heart health.
Centrum Women
Centrum Women has been designed to specifically aid the nutritional needs of adult women with adjusted levels of key nutrients. It contains 24 key vitamins and minerals, and helps with immunity, energy release, and aids healthy hair, skin and nails.
Centrum Pregnancy Care
It is essential that if you're trying for a baby, or are already pregnant, that you get all the vitamins and minerals that you need. Centrum Pregnancy Care is designed specifically to help fulfil your nutritional needs at this wonderful time in your life, whether you're trying to get pregnant, or you're already there.
Centrum Pregnancy Care includes 20 key nutrients, including zinc (helps contribute to fertility and reproduction) and also the correct level of folic acid as recommended by Department of Health*. It supports the growth and development of your baby's bones, and is backed by 30 years of nutritional expertise and proven science*.
Weldricks Pharmacy offer a wide range of Centrum Vitamins tailored to suit ages and lifestyles. Click here to see the full range.
*All information taken from the Centrum website http://www.centrum.co.uk/