Spring Bank Holiday and Platinum Jubilee Online Customer Service Opening Times:
Thursday 2nd June: 9am - 12noon
Friday 3rd June: Closed
Flexiseq – Pain Relief Gel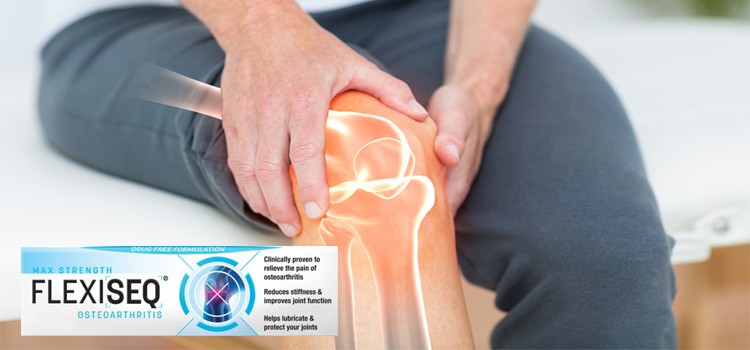 Published: 10th February, 2014 in: Conditions Health Advice News
New to Weldricks Pharmacy, Flexiseq promises to provide relief for 8.75 million patients in the UK who are currently suffering from debilitating joint pain*.
About Flexiseq
Flexiseq is a gel containing nanostructures called Sequessome vesicles, which are able to cross the skin and target sites of pain. It is a topically applied gel which is specially formulated to combat joint pain associated with osteoarthritis. Daily application in the morning and evening is enough to start to bring about real improvement in joint pain in as little as two days.
Proven to be as effective as a leading oral prescription-only medicine in trails with hundreds of patients, Flexideq is clinically proven to reduce pain and restore joint function (mobility).
How does it work?
Flexiseq is an aqueous gel packed with microscopic spheres called Sequessome vesicles. These spheres are made of molecules called phospholipids which naturally occur in the body and variants of which contribute to the lubricating properties of synovial fluid. These Sequessome vesicles are highly flexible and compressible, which increases their lubricating ability. After Flexiseq is applied to the skin, the water based gel begins to dry which triggers the activity of the Sequessome vesicles contained within. A Sequessome loves to be surrounded by water and as the water in its surrounding gel evaporates, it seeks out the next closest source of water – below the skin. The super-flexibility of the micro-spheres allows them to squeeze easily between skin cells and travel gently along the natural spaces found between them.
A layer of Flexiseq gel contains millions of Sequessome vesicles and this great volume of spheres entering the skin drives those already inside even deeper. Sequessome vesicles continue travelling beyond the skin, through underlying tissues and into joints where they populate the watery environment of the synovial fluid.
The Sequessome vesicles contained within the joint capsule are attracted to the cartilage and accumulate on the damaged cartilage surfaces creating a "film" of lubricating phospholipids.
Through this action, the vesicles replenish the depleted layer of lubricants otherwise found on healthy cartilage, results in proven pain relief and reduction of joint stiffness. Longer term, further deterioration of the cartilage may be slowed.