Top 5 Best Shampoos and Conditioners for Dry Hair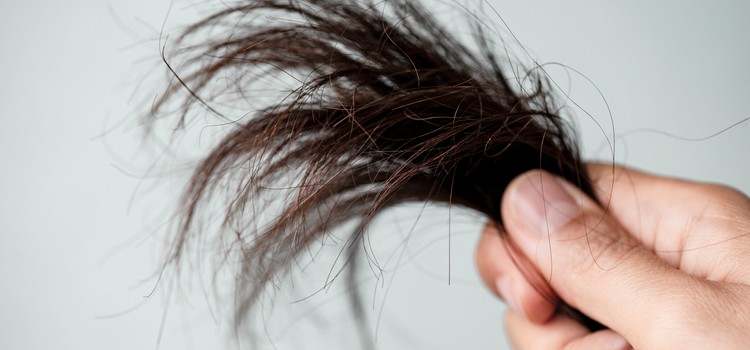 Published: 22nd October, 2021
How does hair become dry?

There are various causes of dry hair, including:
Styling your hair with heat regularly
Sun or wind exposure
Washing your hair too often
Chemical hair treatments or hair dye
Using poor quality or the wrong type of hair care products
Not having regular haircuts
Chlorine or salt water from swimming
Diet
Our Top 5 Shampoos and Conditioners
At Weldricks pharmacy, we are passionate about only stocking hair care products that are genuinely good for the health and condition of your hair.
Many hair products on the shelves may look inviting, but behind the colourful packaging are hiding harsh ingredients like sulphates or alcohol that can strip already dry hair of any moisture causing more harm than good.
Here are five products from our range designed to soothe and inject hydration into dry and damaged-looking hair.
Palmers have been around for years and years and are renowned for their nurturing, quality and natural products that are favourites across generations. The brand is renowned for its creamy, rich and nourishing formulas with their most popular product being the cocoa butter moisturiser.
The Coconut Oil Conditioning Shampoo contains just as much moisture as their classic cocoa butter and oils but is packed into a shampoo to keep your hair clean and remove grease without stripping your hair of its natural oils. The coconut oil and Vitamin E ingredients mean that with continued use you will notice your hair transforming both health-wise and in its shiny appearance.
You can rest easy with a band like Palmers knowing there are no hidden nasty or unnatural ingredients in the formula that will ease your hair's dryness superficially; the coconut oil moisturises your hair to its core and helps it to become stronger over time.
Another favourite Palmers product is their Coconut Oil Repairing Conditioner which goes hand in hand with their shampoo. Their conditioner is jam-packed with nourishing and moisturising ingredients like their famous coconut oil, combined with Keratin and Panthenol to help make your hair silky smooth after washing.
You can leave this conditioner in for up to five minutes and let it work its magic to give your hair a boost of hydration and seal your hair's cuticles to help keep it strong and protected from the elements.
Another infamous yet highly affordable hair care brand is Aussie, born in Australia hence its name. Aussie is one of the best-selling hair care brands and for good reason, as their products make a real and noticeable difference to the condition and appearance of your hair. Our favourite is their 3-Minute Miracle Conditioning Treatment, which is at the core of their brand and has even won awards. The ingredients include Australian balm mint, sunflower seed oil and aloe to repair dry hair from the inside out so your hair feels healthier and doesn't just look it.
This dry hair treatment is perfect for those who don't have time for a hair mask as you only need to leave it in for three minutes; you can simply smother your hair in it while you carry on with the rest of your shower routine. Weldricks stock small sachets of this deep conditioner, so you can purchase it cheaply and try it for yourself before taking the plunge and buying a whole bottle.
For those that have especially dry hair that is sensitive to many ingredients, we all stock a range of less well-known but just as effective brands like MooGoo that use minimal, natural ingredients only in all their products.
The MooGoo Protein Shot Leave-In Conditioner doesn't use any silicones, the pesky ingredients used in many drugstore hair care that can make your hair look and feel smoother but over time cause build-up. Their leave-conditioner is made from natural oils only that penetrate and don't just coat your hair. Although this conditioner is on the pricer side, you pay for the quality ingredients and can rest easy knowing you are doing your bit as all MooGoo's ingredients break down easily in water to cause no harm to the environment.
The final product in our top five products for dry hair is Bell's coconut oil, a product that has a wide range of uses such as skin care, cooking and hair care too. We love Bells high-quality and 100% pure coconut oil as a dry hair treatment and conditioner due to it being completely natural and easy for anyone to use.
All you have to do is melt some coconut oil into your hands and run it through the ends of your hair where you experience dryness to leave to sit for an hour. There's no need to put oil onto your roots as our scalps naturally produce oils to moisturise the roots of our hair anyway, hence why we experience greasiness.
Due to the fact that coconut oil is the only ingredient contained in this product, it's an ideal solution for those with dry hair that doesn't react well to harsher ingredients or those who prefer to use natural products to reduce their carbon footprint.
Browse our Hair Care Essentials today
The Weldricks essentials range is jam-packed with some of the UK's favourite hair care brands and products at affordable prices, so you can take care of your hair without having to overspend. Take a look at our shampoos, conditioners and hair styling products and buy them online today.