A quick, simple guide to ordering your NHS prescriptions online: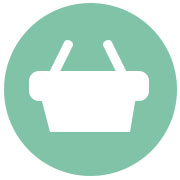 Download the Weldricks Pharmacy App, complete the registration and change your nomination to your nearest Weldricks Pharmacy. To pay, add either the NHS Prescription product; or, should you qualify, the Free NHS Prescription product, below. Then go to the basket to checkout.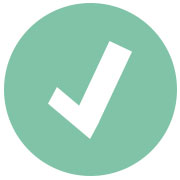 Enter your details and complete your order with our secure online payment process.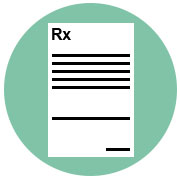 Send us your original prescription using the freepost address provided. Photocopies cannot be accepted or arrange for your electronic prescription to be sent to us with your GP. Ask your GP to search for Leedale Pharmacy. (England Only)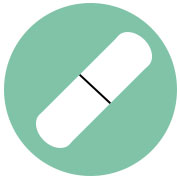 Once we have received and checked your prescription we will send your order out to you by post. Our customer care team is on hand to answer questions you may have relating to your prescription. They can be contacted by either email at: customerservices@weldricks.co.uk or by phone on: 0808 164 3211.
Prescription Freepost Address:
FREEPOST
WELDRICKS PHARMACY
Information regarding Veterinary prescriptions:
We can only accept orders for POM-V products from UK customers. We can only deliver these products to UK addresses.
We only dispense prescriptions to U.K. addresses with a prescription from a U.K. registered vet.
Unfortunately we cannot deliver to the Channel Islands.
We may contact customers who require human medicines for animals as extra costs may apply.
There is a special delivery charge per order on items which need to be delivered chilled, customers will be contacted
Prices are subject to change without notification.
All prices quoted are in GBP.
What is the Electronic Prescription Service (EPS)
The Electronic Prescription Service (EPS) is an NHS service. It allows your GP to electronically transfer your NHS prescriptions to the pharmacy of your choice.
This service will be gradually rolled out across all GP Surgeries & Pharmacies in England.
You will be advised by your Surgery when they have moved onto the EPS System. At this time you will be asked to nominate a pharmacy to deal with your prescriptions.
All Weldricks Pharmacies are EPS ready and will be able to receive prescriptions electronically as soon as surgeries go live. It is your choice which pharmacy you nominate to deal with the dispensing of your prescription medicines, simply provide your prescriber with your preferred pharmacy's name and address.
How will I know if I can use the Electronic Prescription Service?
Your GP will be able to tell you whether they are able to offer this service. Alternatively, the NHS Choices website has a list of Surgeries who offer this service.
For information about the electronic transfer of prescriptions, please click here.