Gloup Swallowing Gel Strawberry & Banana 150ml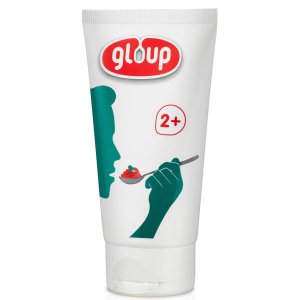 Gloup Swallowing Gel Strawberry & Banana 150ml
£6.59 Save: £0.90 RRP: £7.49
This product is typically dispatched within 3-5 working days from date of order and is not suitable for our next day delivery service.
Brand: Gloup
Code: 4039178
Weight: 200g (includes packaging)
Description
It can be quite difficult to swallow medication. No fewer than three in ten people face this problem, and this does not just concern children and elderly people. Medication Intake Problems (MIP) is a general term for issues with swallowing medication. It affects all ages and both men and women. It is not that unusual and can be related to the sickness itself. Sort throats or oral pain, for example, can make swallowing particularly difficult.

In a lot of cases, medication intake problems are simply down to the medicine itself. Tablets and capsules are sometimes rough, have a bad taste and can be big. This can be a problem, particularly if the medication has to be taken on a regular basis or if numerous medicines have to be taken at the same time. Chewing on them will give you a horrible taste in the mouth. That is why not everyone can just easily swallow their medicines with a glass of water.

Due to these medication intake problems, often people don't take their medication. Or they open up their capsules or crush their tablets. Usually without telling their doctor or pharmacist. In most cases, this is not a good idea and can sometimes be quite dangerous. People often try to use yoghurt or similar desserts to help swallow their tablets. Taking medication in combination woth food like yoghurt, can seriously change the effect of the medication taken.

Gloup is the first product that really helps patients with MIP, everyone from the age of two and for every medicine that has to be swallowed. A practical solution, as simple as it is effective.

The product Gloup is a patented universal gel that makes solid medicines easier to swallow. The gel is not a remedy in itself, but is very effective in combination with the medicine you are taking!

Gloup is a thick, slippery gel that makes medicines easier to swallow.
Gloup has a pleasant, fresh cherry or strawberry/ banana flavour that camouflages the taste of medicines.
Gloup consists of 99% natural ingredients, all with 'food grade' status.
Gloup is capable of effectively moistening the mouth and throat without sticking to the roof of the mouth.
Gloup biodegrades into inactive elements in the stomach as a result of the acidic environment.
Gloup does not contain gluten or lactose and there is a sugarfree version available too.
Gloup can be used in most circumstances and has no known interactions with existing medicines.
Gloup works in three ways:
The gel is thick and smooth and ensures easy swallowing of medicines as well as a smooth passing via the oesophagus to the stomach;
Gloup moistens the mucus membranes in the mouth and throat cavity;
The fresh fruit flavour of Gloup eliminates the unpleasant taste of medication.
Directions
Place the medicine(s) to be taken on a tablespoon.
Squeeze a small amount directly from the tube or the pump dispenser onto the medicines. About 5ml or half a tablespoon of Gloup will be enough.
Then put it all in your mouth and swallow everything at once.

Before you start using Gloup, we have some tips:
If you take Gloup for the first time, first try on a spoon without medication. Just to get used to the taste and texture.
According to speech therapists, the best swallowing result will be obtained with chilled Gloup.
Start with taking 1 tablet with 5 ml of Gloup (about 1 tablespoon). Once you are used to the feeling of it, you can try and take multiple tablets in 1 spoon. Make sure you take the time to build up the amount of tablets slowly, so you can get used to it.
Warnings
Not suitable for infants less than 2 years old.
Has a 60 day shelf life once opened.
Can be stored at room temperature or refrigerated.
Gloup contains carrageenan, a substance that, in higher doses or when used over a long period, can lead to gastrointestinal problems, specifically flatulence and diarrhoea. If you encounter these issues, consult your doctor or your pharmacist. In this event, always take your tube or flacon of Gloup with you.
Ingredients
Water, carrageenan, maltodextrine, sucrose, potassium sorbate, calcium chloride, citric acid, a natural colourant and flavouring.
You may also like