Safe & Sound Pill Cutter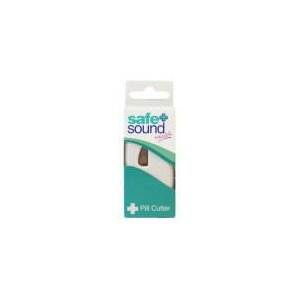 Description
The Safe & Sound Pill Cutter is a handy cutter that helps divide pills or vitamins into the required dosage.
Warnings
This product contains a sharp blade and may present a serious risk of injury through cutting. Caution must be taken at all times. Thoroughly inspect all parts before the first use any subsequent use to ensure that there are no defects, signs of wear or foreign particles. Replace entire unit immediately if any parts become worn, or if any compartment fails to close securely. Keep this item away from children at all times. Not suitable for use by infirm patients.
Ingredients
This blade is made from carbon steel.
You may also like