Empower your intimate moments with the Skin range
with the Skin range
of sexual wellness products
About Skins
Sexual wellness is about so much more than safe sex. Aside from reproduction, regular sexual activity – whether with a partner or alone – can be a vital component in the creation of intimacy and pleasure and can offer many benefits to your physical, mental, and social well-being.
Since its conception in 2006, Skins Sexual Health has grown to offer a complete portfolio of the very best in sexual wellness consumables and intimate care products. From condoms to lubricants, performance products to sex toys, Skins Sexual Health is renowned for creating high quality products which promote and protect people's sexual wellness. While the types and functionalities may differ, they all have one thing in common: they are designed with sexual pleasure, enjoyment, and bedroom confidence in mind.
Shop by Category
What benefits can a happy and healthy sex life bring to my health?
When it comes to sex, we all want to look and feel our best. Studies worldwide have shown the impact that a healthy sex life can have on our health and happiness including:
Sex releases feel-good hormones like endorphins, helping to alleviate stress
A happy sex life can deepen feelings of intimacy with your partner
Working on your sex life can increase feelings of desire and improve libido
Vaginal sex can increase blood flow to the vagina, reducing vaginal atrophy
Frequent ejaculation may help prevent prostate cancer
Sex is a form of exercise and can improve cardiovascular health
Vaginal sex can also help strengthen vaginal muscles, reducing pelvic floor dysfunction
People who enjoy a healthy sex life experience increased happiness and more satisfaction with life
As a result, we are seeing an increase in the uptake of sexual wellness products far beyond the scope of traditional products. With an extensive range of products available in so many different variations, sizes, and flavours, you really can choose your own way to play.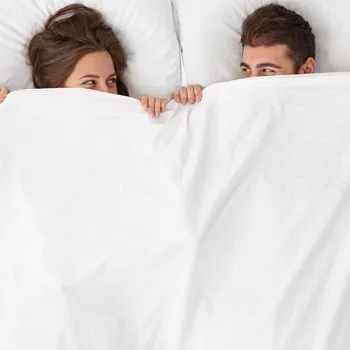 Why Choose Skins?
In a perfect world no one would choose to wear a condom but now, more than ever, condoms are essential wear. The trick is to find a condom that offers not only reassurance but also the best sensation possible.
Skins set out with that objective in mind. Having spoken to lots of condom users and a lot of research of their own, they looked to source the very best ingredients to ensure as natural an experience as possible
Here's a little of what makes Skins different and why wearing a Skins Condom is the safe, easy way to have protected sex without compromising on sensation:
Clear Looking, Natural Feeling
As condoms are made from latex - a natural product, searching for the best quality latex is taken very seriously.
So Skins teamed up with a condom expert of over 20 years' experience with the local knowledge required to ensure only the best latex is selected for Skins condoms.
By using premium quality latex Skins are thinner than most condoms making them beautifully clear looking and natural feeling yet still as strong as other leading brands.
Simple Naming Policy
When buying condoms you want to know exactly what you are buying, quickly and without having to ask or stand at a counter reading the information on a pack.
So when it came to naming their condoms Skins called each variety exactly what it is. If you want an Ultra Thin Condom you buy a Skins Ultra Thin, if you are well endowed then the Skins Extra Large is for you and so on - all designed to make your choice as quick and easy as possible.
So no embarrassing questions, just one look at the name and it's easy to decide which Skins condom is right for you.
No Latex Smell
Many condom users say they do not like the latex smell often associated with wearing condoms
Skins condoms have all been infused with a light vanilla scent, leaving no tell-tale latex smell and allowing Skins users to enjoy a far more natural and sensually pleasing experience.
Extra Lubricated
Skins condoms use a premium silicone lubricant for all their condoms and add a little more lube than usual
This extra lube makes Skins really comfortable and easy to put on, but also means better protection because after teeth and nails, lack of lubrication is the third highest cause of condoms splitting.