Back To School Tips!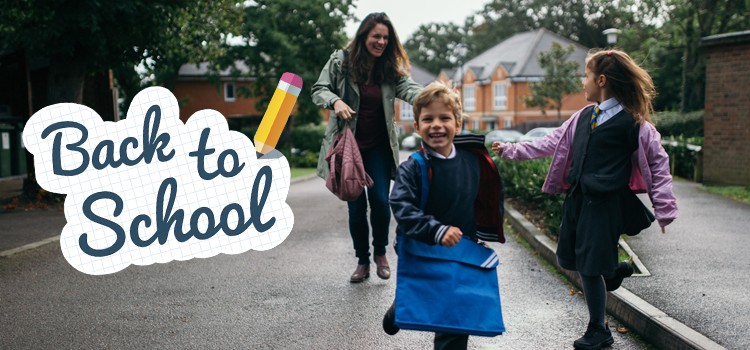 Published: 9th August, 2019 in: News Videos
Bumps, scrapes, and grazed knees are common in the playground, and with Back to School season on the way it is important to get prepared for all the injuries that your children will soon be coming home with. In the above video, we talk a little about some great Leukoplast products that would be perfect for school bags, whether you need something for your little one's sensitive skin or something that will move with them as they run and play; there is something for everyone. Despite our already low prices, we have reduced some of these Leukoplast products to help you beat the Back to School season! Here are the products we have included in our special Back to School offer at a discounted price:
As well as plasters there are a few other products you could try to help with those grazed knees and cut elbows, such as Sudocrem. Sudocrem is made up in a base with water-repellent properties which form a protective barrier, stopping irritants coming into contact with the skin. It can be used for cuts and grazes (as well as many other things) so is great for treating your kids' minor injuries. There are other antiseptic creams you could try too, such as Savlon, which helps to clean and prevent infection.
There is also a wider range of Leukoplast products available than just those we have on special offer, such a Leukoplast Aqua Pro. These waterproof plasters will help keep your child's wounds clean and dry, and seal off wounds during washing, bathing, and swimming; so, keeping a pack of these available for school swimming lessons is advisable. Another product for those sporty school days is Leukoplast Leukopor tape. If your child has earrings (especially if they are new and cannot be removed) you should look to put a roll of this tape in their P.E bags. For safety reasons, teachers will ask pupils to either cover their piercings with tape or remove them completely, before partaking in sport. Make sure your kids are ready for sport with this tape that boasts to be hypoallergenic, great for those with sensitive skin, and virtually painless to remove.
Know you're prepared for those playground-related injuries this Back to School season with the wide range of first aid products we have available.