Choosing the Right Creams & Moisturisers for Treating Eczema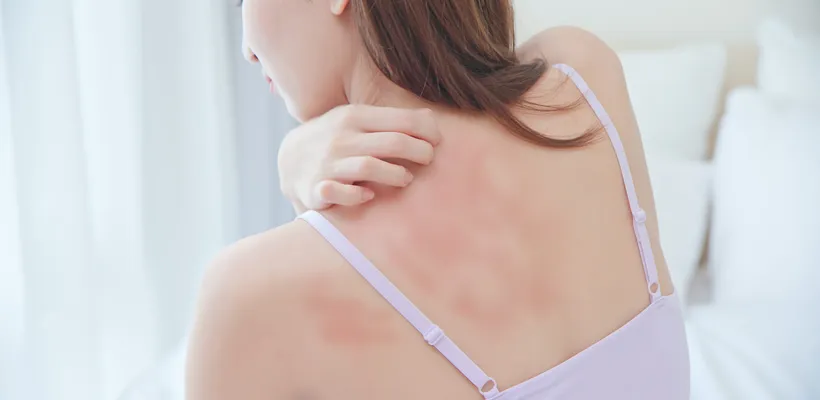 Published: 28th September, 2022 in: Skin Conditions
Eczema, also known as atopic dermatitis, is a skin condition that causes patches of skin to become inflamed, itchy, red, dry, and scaly.
Interestingly enough, doctors and scientists are still unsure what causes these symptoms to appear and there is currently no cure for it. However, there are various treatments out there that can help relieve breakouts of eczema.
Weldricks Pharmacy has rounded up our most popular and effective creams and moisturisers for treating eczema; you can shop them all via our website.
What is Eczema?
Before we get into our recommended products, it's best to understand what eczema is and how it can affect you.
Eczema is seen as a common, chronic skin condition that causes inflammation. This can lead to rashes on the skin that can be irritable, and make the skin become dry and cracked. Breaking the skin, which is usually caused by scratching, can potentially lead to infection and cause oozing and scabs.
Eczema occurs when your skin's natural barrier isn't able to withstand natural elements, meaning your skin is less likely to protect you from irritants and allergens.
Only one in ten individuals will develop eczema in their lifetimes, and it can happen at any age, but it is most common during childhood. It can be a struggle to deal with, but advancements in treatments for it has led to numerous products that can help relieve eczema symptoms.
Types of Treatment
While some individuals will benefit from participating in clinical trials to help find more effective solutions to deal with eczema, the majority of people have found comfort in a variety of creams and moisturisers that can combat eczema symptoms.
Eczema can be different for everybody. Because of this, not everyone will respond to the same treatment, so it's best to find what solution is ideal for you. If you are ever unsure about what to do or use for eczema, then consult your GP, or a dermatologist, and familiarise yourself with every possible option.
Unfortunately, even with regular moisturising and self-care solutions, symptoms can still flare up and cause discomfort. It can take months, or even years to get it under control, depending on how your skin reacts to certain products that help relieve eczema.
Worry not though, as we have detailed below our recommendations of creams and moisturisers for helping you deal with eczema and to help you control the outbreaks.
Effective Creams and Moisturisers for Treating Eczema
We realise it can be a difficult challenge to find the right cream and moisturiser for you. What may work for one individual may not work for another.
When it comes to eczema, the condition of your skin changes, which will, in turn, make a product become less successful in helping you. There is also the possibility of a manufacturer changing the formula of a product and may add something to it that your skin doesn't agree with, so be sure to check the ingredients regularly.
Aveeno Dermexa
A fast and long-lasting skin balm recommendation is the Aveeno Dermexa Itchy Skin Balm. Approved for both children and adults, Aveeno Dermexa helps relieve dry, and itchy skin, helping it feel moisturised and works to restore your natural skin barrier.
It is clinically proven to help reduce itchy sensations for up to 6 hours.
Zinplex
Containing Zinc and Kalahari Watermelon Extract, Zinplex moisturiser is suitable for all skin types, including problematic skin like those who suffer from eczema. It works by nourishing the skin with essential amino acids and works to protect your skin from harsh environmental conditions, such as heat and wind.
Packed with essential amino acids and minerals, including Citrulline, it will help your skin feel revitalised and healthy, reducing oiliness and dryness. Regular use can help to normalise your skin's oiliness and dryness and ensure your skin is balanced and more equipped to deal with environmental stressors like the changing weather.
Diprobase
Effectively able to treat dry skin, and itchy rash symptoms, Diprobase Advanced Eczema Cream is a great choice for those who deal with eczema.
This specialised formula, containing steroids, is fragrance-free and provides a nice cooling sensation on irritable skin for up to 8 hours, providing long-lasting hydration. It will leave your skin feeling smooth, strengthen your skin barrier, and relieve red, inflamed, damaged or chapped skin.
E54
Scientifically proven to effectively treat eczema symptoms, E45 Eczema Repair is filled with omega fatty acids aimed to help repair your skin barrier and leave it feeling nourished and moisturised for up to 24 hours.
The E45 moisturiser provides a protective layer that keeps moisture on the skin, fighting off irritants and triggers that can lead to flare-ups.
Dermalex
Dermalex Eczema cream for adults is designed to help to keep eczema symptoms under control and reduce flare-ups from happening.
Created to be different from emollients and steroid creams, Dermalex works to help restore your natural skin barrier by triggering your skin's cells to repair themselves. This also helps to keep your skin barrier stay fortified, and prevent it from future flare-ups.
AproDerm
AproDerm Ointment provides an intense moisturisation, helping your skin feel moisturised and keep flare-ups under control. It also works to improve dry and damaged skin conditions caused by eczema or dermatitis.
It is suitable for both children and adults and gives your skin a soothing sensation, and protection from natural environmental hazards.
Eumovate
If you are becoming increasingly frustrated by the annoying itchiness that eczema gives you, then you should consider using Eumovate Eczema and Dermatitis Cream. Eumovate works to help alleviate itchy skin and put a stop to you scratching your skin.
Eumovate aims to soothe and treat your skin, eliminating inflammation and reducing flare-ups completely in just under 5 days.
Dermol
Suitable for both children and adults, Dermol Cream is an effective way to treat irritable eczema and dermatitis. Containing antimicrobials, Dermol cream works to combat bad bacteria on the skin that can heighten eczema symptoms and make things worse for you.
As well as soothing irritable, inflamed skin, it prevents infection, softening and moisturising the skin, protecting it from further eczema flare-ups.
Adex
Working primarily as an anti-inflammatory gel, Adex Gel Moisturising Emollient protects the skin, treating it from becoming damaged and dry from eczema or dermatitis.
While combating eczema symptoms, Adex gel helps to restore the skin's natural barrier, while working to reduce redness and inflammation.
Cetraben
With protective and moisturising features that help relieve dry and irritable skin conditions, Cetraben Cream is an ideal solution for those who suffer from eczema and dermatitis symptoms.
Suitable for all ages, Cetraben cream locks in moisture to keep the skin from becoming dry and itchy, relieving inflamed, red, chapped skin. Its unique formula includes a variety of properties that aims to replenish any lost natural oils in the skin, creating a barrier to protect it from further damage from eczema or dermatitis.
More available options
At Weldricks Pharmacy, we understand that eczema is troublesome, so we want to help you with it in any way we can. Weldricks Pharmacy has a wide range of eczema moisturisers and creams available on both the website and at your local pharmacy.
You can also speak to one of our advisors for advice and recommendations on our eczema products.
If your eczema or dermatitis symptoms persist or worsen, then please contact your GP for further medical advice.