Essential Flu Remedies for Winter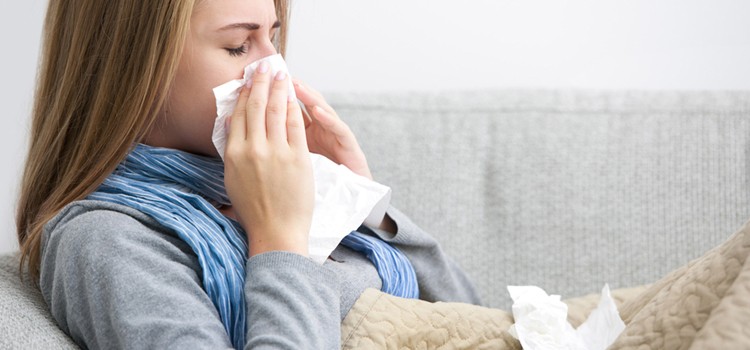 Published: 12th December, 2016 in: Cough, Cold and Flu
Winter has officially arrived and as it is common to catch colds and flu during this season, we have put together a guide to stocking up on essential flu remedies to help keep those illnesses at bay.
Sore Throats
If your throat is feeling sore and scratchy, your first port of call should be to invest in a packet of Lockets. Ideal to take out and about with you, these soothing sweets contain natural ingredients such as honey and lemon that are known to provide soothing qualities and will relieve you from the discomfort of a sore throat.
Blocked Noses
Flu often comes with a blocked nose which can contribute to that under the weather feeling and be altogether quite frustrating. One of the most effective ways to treat a blocked nose is with a nasal spray. Sudafed blocked nose spray is one way to clear the sinuses fast. Vicks is particularly good for children to help to alleviate cold symptoms in a flash. Make sure you stock up on durable tissues that are soft but strong once your sinuses are unblocked.
Coughs
If you have the flu, a dry chesty cough is one of the unfortunate symptoms. Luckily, there are a range of treatments to help provide relief from that uncomfortable feeling. There are so many cough medicines to choose from but the right one will depend on whether you have a chesty cough or a dry tickly cough.
If you have a range of symptoms including a fever, a headache, a runny nose and a sore throat you might want to consider an all in one flu treatment such as Beecham Powders. These help to tackle a range of symptoms and reduce any pain or discomfort.
Stock up on essential flu remedies and be prepared for any ailment this winter.