Hay Fever - Here To Help!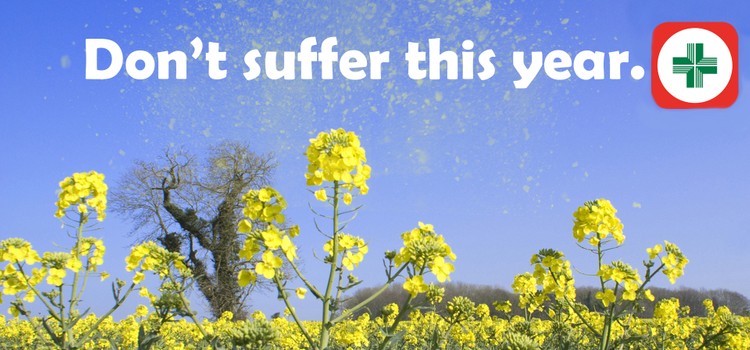 Published: 30th May, 2019 in: Hayfever Health
Hay Fever is a nightmare, so how do we treat it? Check out the video below to see what causes hay fever, and how you can look to keep those symptoms away.
There are plenty of options you can try to help you survive the summer, other than antihistamines. For dry and itchy eyes you could give eye drops a go, the Visualize Irritated Eye Drops are perfect for soothing your hay fever irritation and are contact lens friendly too. Perhaps try the Opticrom Hayfever specific eye drops to help reduce the itching, redness, soreness, and watering that your eyes suffer with because of hay fever. when hay fever strikes it can disrupt many of your senses, including your eyesight. Don't put up with sore and watery eyes any longer, try and treat your eyes even before your symptoms occur!
One good way to treat your hay fever is a nasal spray. It is recommended that you begin to use a nasal spray as the pollen count is increasing, before you even begin to suffer from hay fever. By treating your hay fever before it even occurs you can attempt to lessen the symptoms; it has been shown that the longer hay fever symptoms are left untreated the worse your suffering will get, so treating the hay fever with a nasal spray before your symptoms show up is highly recommended. While there are many medicinal nasal sprays available, such as Clarinaze Allergy Control and Vicks Sinex Micromist, you could also try using a saline nasal spray to help wash any pollen up your nose away. NeilMed Sinugator is a cordless electronic nasal wash that will do the hard work for you, all you need to do is dissolve the premixed packets into water (following the instructions), press a button, and go.
For children suffering with hay fever, saline nasal sprays may work well, if you can get the little ones to sit still, or you could use a nasal spray such as Becodefence Allergy Defence Kids Nasal Spray. For those kids who won't sit through the daily application of nasal sprays, you could try child specific allergy defence oral solutions; we have a few on offer at Weldricks including Benadryl Allergy Relief Children's (for children 2 years +), and Piriton Syrup (suitable for children aged 1 year and over).
If you are unsure which products would be best for you personally then go talk to your local pharmacist who can give you some advice.