Our Top Maternity Products For Pregnant Women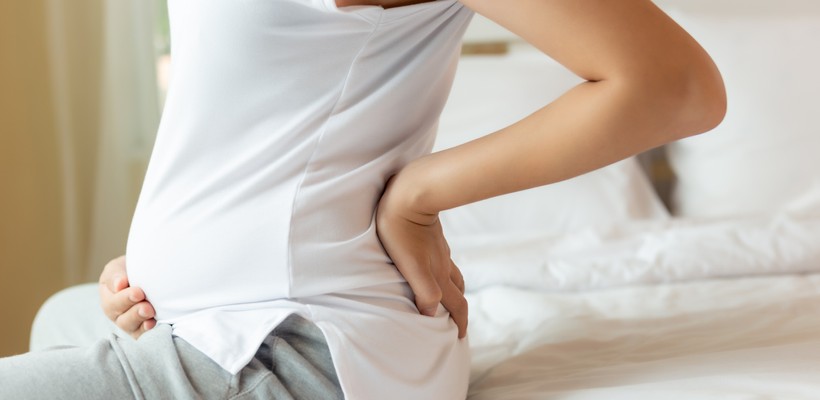 Published: 19th February, 2021 in: Pregnancy
Pregnancy is often described as one of the most special times in a woman's life. However, it's no secret that pregnancy can also be uncomfortable, with backache, poorly fitting clothing, itchy skin, and more. You may experience different symptoms at different stages in your pregnancy. We offer a wide range of maternity products to help make your pregnancy as comfortable as possible, so you can enjoy every special moment.
We put together a list of our top pregnancy product recommendations:
Taking vitamins and supplements whilst pregnant is something often recommended by GPs in order to keep you and your baby healthy. Vitamins such as the Pregnacare Original Tablets contain 19 vitamins and minerals, carefully balanced at safe levels for pregnant women. They contain folic acid which increases maternal folate status. Low maternal folate status is a risk factor in the development of neural tube defects in the developing foetus. Folic Acid is also beneficial beyond 12 weeks as it contributes to maternal tissue growth during pregnancy.
Pregnacare vitamins have also been specifically formulated with an ideal, moderate level of iron. High levels of iron are not recommended during pregnancy unless prescribed by a healthcare professional. If you are pregnant, you should always speak to your GP before taking any medication, including vitamins, always read the safety information leaflet provided and follow the correct dosage instructions.
One of the most common complaints during and after pregnancy is stretch marks. As your body grows to make room for your baby, the skin stretches. This can leave marks on the skin. They affect up to 90% of women during pregnancy and are predominantly seen on the stomach, however, they can also appear on the breasts and upper thighs.
Bio-Oil liquid can help to improve the appearance of stretch marks, as well as uneven skin tone and scars, as it contains PurCellin OilTM. In addition to this, Bio-Oil is non-comedogenic (acnegenic) and hypo-allergenic meaning it is suitable for use by those even with the most sensitive skin.
Not only can it help to improve the appearance of stretch marks, but it can also help to prevent more stretch marks from appearing. This is because Bio-Oil improves skin elasticity meaning skin can stretch and change without becoming marked. By using Bio-Oil throughout pregnancy, you can help to keep the skin moisturised and elastic helping to prevent marks. To improve the appearance of existing marks, Bio-Oil should be massaged into the skin twice daily for at least 3 months.
Swelling of the ankles during pregnancy is relatively common. The NHS explains that this occurs as the body retains more water during pregnancy. This tends to gather in the lower parts of the body throughout the day.
The pressure of your growing womb can also affect the blood flow in your legs, causing fluid to build up in your legs, ankles and feet. This can be made worse by standing for long periods of time, hot weather, tight-fitting shoes and dehydration. You should note that while gradual swelling is normal and nothing to worry about, a sudden increase in swelling in your face, hands or feet could be a sign of preeclampsia, which can lead to serious complications if not treated.
You should call your midwife, GP or labour ward immediately if you have:
A sudden increase in swelling in your face, hands or feet
A very bad headache
Problems with your vision, such as blurring or flashing lights in your eyes
Severe pain just below your ribs
Vomiting with any of these symptoms
Normal pregnancy swelling may cause discomfort and mild pain. To help relieve this, you should drink lots of water (this helps your body to expel excess water), avoid standing for long periods of time and sit with your feet up wherever possible. You can also try foot exercises to help improve circulation.
In addition to this, why not try the Bemama Refreshing Ankle and Leg Gel? Formulated with Aloe and Hawaiian Red Marine Algae Extract, it can help to soothe weary and aching ankles and legs, when massaged onto the affected areas.
The skin can often be very itchy during pregnancy, particularly as your bump begins to grow. This is because the skin on your stomach will become stretched and may become dehydrated resulting in itching. The NHS site also states that raised levels of certain chemicals in the blood may also contribute to itching. You should note that itching during pregnancy can also be a sign of ICP, a condition that affects the liver.

You should call your midwife or GP if you have itching that's:
mild or distressing, possibly worse at night
anywhere on your body, but may be worse on the palms of your hands and soles of your feet
Feeling itchy like this can be a sign of ICP and needs to be checked.

To help relieve itching you should try to wear loose-fitting clothing and apply moisturiser to help keep the skin hydrated. MooGoo Sensitive Skin Balm is ideal for soothing itches during pregnancy and should be applied topically to the affected area. It contains natural ingredients, making it suitable for those with sensitive skin and for use on baby's skin.
Breastfeeding pillows can help to support both you and your baby during feeding, allowing for you both to sit comfortably, whilst aiding breastfeeding. The Lansinoh Breastfeeding Pillow can be used in multiple hold styles so you can find the right position for you and your baby at feeding time. The pillow has also been created to help provide comfort to those who have given birth via c-section.

The pillow is compact making it ideal for use on the go and at home, and has a super soft cover made from 100% cotton. Perfect for your baby's delicate skin. The unique pillow design also allows you to place your arm through the pillow to support your baby during breastfeeding.
Pregnancy is full of little aches and pains. We have mentioned a few above including back pain, sciatic pain, leg and ankle pain, breast tenderness and more. Headaches are also common during pregnancy. In order to help relieve pain during your pregnancy, you are able to take paracetamol. Paracetamol tablets provide effective relief of mild to moderate pain and are safe and effective when taken as directed on the label.
You should always read the safety information leaflet before taking and only take the recommended dose. You should speak to your doctor or midwife before taking any medication during pregnancy.

There you have it, our top maternity products to make your pregnancy as comfortable as possible. View our full range of Mother & Baby products.
For more information, speak to one of our pharmacists in-branch.