Spring Bank Holiday and Platinum Jubilee Online Customer Service Opening Times:
Thursday 2nd June: 9am - 12noon
Friday 3rd June: Closed
Relieving the symptoms of flu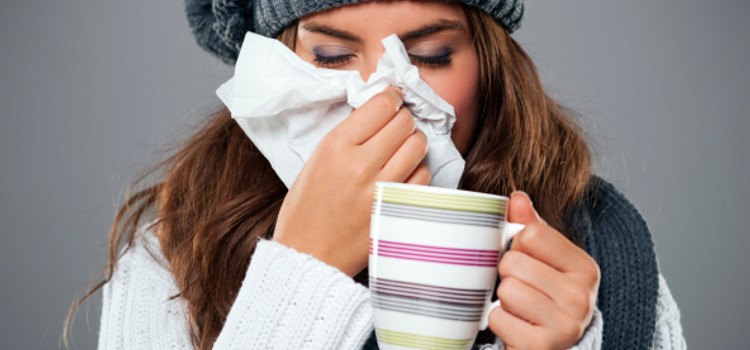 Published: 31st October, 2017 in: Cough, Cold and Flu
Your local Weldricks pharmacy team can offer treatment advice and can recommend appropriate flu remedies.
Things you can do yourself to help you feel better are:
Keep hydrated, drink plenty of water
Keep yourself warm
Get plenty of rest and sleep as much as you can
If appropriate, take paracetamol or ibuprofen to relieve your aches and pains, and to help lower your temperature. You can get advice about this from your pharmacist
Risks of Flu
For some people, such as the elderly, children or pregnant women, the risk of death or other serious complications from flu, can be significantly increased. This also includes people who have certain medical conditions such as COPD or Asthma. Your pharmacist or GP will be able to tell you if you're in the 'at risk' category.
For this reason, the NHS provide free vaccinations to those in at risk groups. You can go into any participating Weldricks branch and have a free flu jab. Even if you don't qualify for a free vaccination, Weldricks offer a private flu jab at a low price.