Voltarol and Deep Heat/Freeze: What are they and What's the Difference?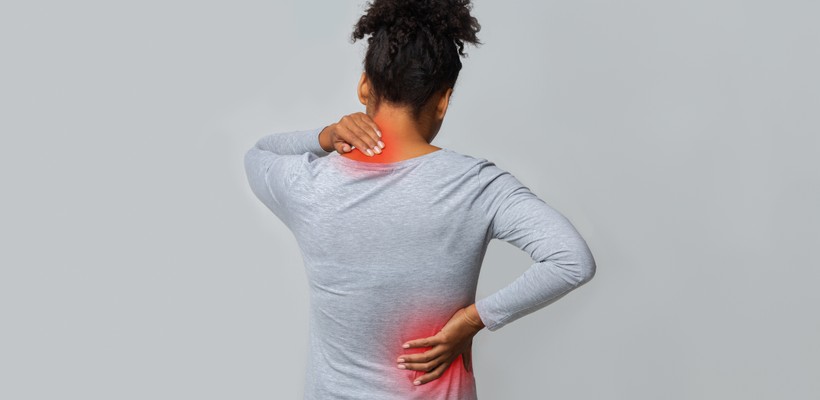 Published: 27th October, 2020 in: Health Health Advice
Voltarol, Deep Heat, and Deep Freeze are popular brands providing pain relief gels. They are used by pain and inflammation sufferers to help in the relief of uncomfortable symptoms. There are many, many options out there for pain relief but you will often find that different products work well on different people. Another problem is knowing the difference between pain relief products and gels so that you can choose the right one product for you, and your type of pain.
Please make sure to always read the label and box before using any products mentioned in this article as they may not be suitable for some people. If there are any questions, speak to your GP or a pharmacist before use.
What is Voltarol?
Voltarol is a leading brand offering pain relief gels and medicines which are available over the counter. Voltarol gels contain a non-steroidal anti-inflammatory (NSAID) named diclofenac. There are different types of Voltarol that come in the form of a Gel, Medicated Plaster or non-medicated Heat Patch. Popular pain relief gels include Voltarol Joint Pain Relief, Voltarol Osteoarthritis Joint Pain Relief Gel, Voltarol Back and Muscle Pain Relief Gel, and the Voltarol Heat Patch range.
The Voltarol non-medicated Heat patch is a medical device which provides up to 8 hours of pain relieving heat. It has been produced to target back and muscle pain to offer users localised pain relieving heat which continues to work even after the patch is removed.
What is Voltarol used for?
Voltarol is used to support pain and inflammation relief in those who are suffering from joint pain, back pain, muscle pain or aches. It comes in a variety of forms from pain relief gels to heat patches, allowing users to choose the most suitable product for them.
Voltarol gels contain diclofenac, an ingredient which works to inhibit prostaglandins. Prostaglandins are substances in the body that cause pain and inflammation, therefore when their effect is reduced on the body, it helps in relieving pain and reducing inflammation.
They offer a range of products for different pains and body parts as they are formulated to specifically help in the relief of pain and inflammation in these areas. Pain is versatile and can range from slight discomfort to debilitating agony which impacts the quality of daily life. For those where pain is having a significant impact or it has suddenly appeared, it is recommended to discuss this with a GP as there could be an underlying medical condition and they can offer more pain relief treatments.
Pain also comes in different areas of the body which means that one treatment is not appropriate for all. That is why Voltarol pain relief gels come in a range of products from those formulated to target joint and knee pain to back pain relief.
Voltarol joint pain relief
Voltarol joint pain relief is a gel for knee pain, shoulder pain and more. The product is only suitable for adults and children aged 14 years and over. It provides 12 Hour relief and also targets inflammation. The gel has been designed to offer joint and rheumatic pain for long-lasting relief.
The gel should be applied to the local area of the pain. Apply a small amount of the gel the size of a penny or two, depending on your requirements, on the affected area. Massage it into the skin gently and apply it two times a day leaving enough time between applications. It is recommended to use it once in the morning and again in the evening. By applying the gel, a reservoir of diclofenac is formed to give the skin a reserve of active ingredients that can provide long-lasting pain relief. It combines a gel and cream in one, which also provides a cooling and soothing effect when applied to the skin.
Voltarol Osteoarthritis Joint Pain Relief Gel
Pain relief medications are used in the treatment of Osteoarthritis. This is to help sufferers manage their pain and improve the quality of daily life. A GP can offer different and stronger pain relief medications that those purchased over the counter. However, Voltarol Osteoarthritis Joint Pain Relief Gel offers targeted pain and inflammation relief from osteoarthritic and muscle pain, strains and even bruises. The gel should be applied to the local area of the muscle or joint pain to help target pain. The gel contains the active ingredient, Diclofenac Diethylammonium, which is a non-steroidal anti-inflammatory drug that is effective in reducing inflammation and pain.
Voltarol Back and Muscle Pain Relief Gel
Back pain is unfortunately one of the more common types of muscle pain people experience. Sometimes it's as a result of heavy lifting at work, or other times there is no known cause. People are often seeking back pain treatments, relief and exercises to help manage their pain. Voltarol Back and Muscle Pain Relief Gel is an option for people looking for back pain relief. It's active ingredient is diclofenac diethylammonium, which is a non-steroidal anti-inflammatory drug (NSAID). NSAIDs are often used to help in the relieve pain and inflammation.
Diclofenac works by blocking the action of a substance in the body called cyclo-oxygenase (COX). Cyclo-oxygenase is part of the production of numerous chemicals in the body, some of these are prostaglandins. The body produces prostaglandins as a response to injury and some medical conditions, and they cause pain, swelling and inflammation in the body. Diclofenac works to block the production of these prostaglandins which is what makes it effective in providing inflammation and pain relief.
Voltarol Heat Patch
The Voltarol Heat Patch is non-medicated and has been designed to target both back and muscle pain to provide users with up to 8 hours of localised pain relieving heat. This relief continues even after the removal of the patch.
The patch itself is thin, odourless and self-adhesive making it easy to apply. You should apply the patch when your back back and muscle pain begins to maximise pain relief. The voltarol heat patch works by targeting back and muscle pain relief by delivering up to 8 hours long-lasting deep penetrating heat. This continuous low-level heat provided by the patch works by stimulating heat receptors to increase blood flow that works to relax stiffened muscles, reducing muscle spasms and delivering the body's natural pain relievers.
Voltarol Medicated Plaster
Voltarol Medicated Plasters offer effective relief from muscle pain by targeting inflammation. Inflammation is the leading cause of pain, therefore by tackling the root of pain, these Voltarol plasters can be useful for many. The plasters should be applied and changed every 12 hours by using one patch in the morning and another in the evening. They offer local symptomatic and short term treatment of pain that is associated with acute strains, sprains, or bruises on the arms and legs. If you are in significant pain or are unexpectedly bruising not as a result of injury, you should see a GP to discuss this.
What is Deep Heat?
Deep Heat is a range of heat therapy for pain relief targeting tight, knotted muscle symptoms. It's been formulated to provide a warming relief that eases tight, knotted muscles through the benefit of massage with heat therapy.
The Deep Heat Rub is a perfect choice for those looking for symptomatic relief of muscular pains and stiffness. This can range from backache, fibrositis, rheumatic pain to sprains and bruises caused by minor injuries. Deep Heat rub is only suitable for Adults and children over 5 years. To use the rub, ensure hands are clean and massage a thin layer into the affected area up to 2-3 times daily.
Deep Heat Patch
Mentholatum Deep Heat Patch is another effective non-medicinal pain relief alternative. It can be placed directly onto the skin at the localised area of pain to provide a soothing controlled heat for up to 8 hours. Much like Voltarol Heat patches, these are also odourless making it a more pleasant experience to use.
Deep Heat Patches are air activated once opened. They work by using the heat therapy method. Applying heat to the joints and muscles can help when experiencing inflammation because the heat helps relax the muscles, reduce stiffness, relieve pain and improve the blood supply to the affected area. A warm patch can be applied to the area of pain to help minimise pain symptoms and discomfort.
Deep Heat patches generate heat in tired, injured or sore muscles. It is then absorbed and your body's natural enzymes turn its special blend of ingredients into a painkiller.
Deep Heat Muscle Massage Roll-On
Deep Heat Muscle Massage Roll-On Lotion has been made to provide warming relief that helps to ease tight muscles by taking advantage of the benefits heat therapy has to offer.
The muscle roll-on can be used before exercise to loosen and soften muscles to protect them during exercise and allow them to move more easily. It can also be used for people with knots in their shoulders or back knots to ease discomfort on a daily basis.
This product is only suitable of people over the age of 12 years old and should not be applied to broken or irritated skin. Do not use it if pregnant or breastfeeding.
What is Deep Freeze?
Deep Freeze uses the opposite to heat, coldness, to also help in the management of pain. Deep Freeze Cold Gel is a cold pain relieving gel which uses cold treatment to provide a gentle muscle treatment. The cold gel's formulation uses an active ingredient which cools the skin to help reduce pain symptoms. The gel is suitable for people wanting symptomatic relief of pain in muscles, tendons and joints. The product should only be used by adults and children over 5 years of age and it should be gently applied to the affected area and message till it is absorbed up to 3-4 times daily. Deep Freeze Cold Patches are an alternative product as they also use cold therapy to relieve pain and soothe tenderness in the muscles or joints, but come in the form of patches instead of a gel with slight differences.
Difference between Deep Heat and Deep Freeze
The two product ranges use different forms of therapy to support the relief of pain and aches. One utilises heat therapy while the other uses findings from cold treatment findings. Find out more about the brands and their products with our full Deep Heat & Deep Freeze Guide today.
What is the difference between Voltarol and Deep Heat/Deep Freeze?
All three product ranges are aiming to relieve pain and associated discomfort, however there are slight differences. Voltarol gels contain a non-steroidal anti-inflammatory (NSAID) named diclofenac. While Deep Heat and Freeze use other active ingredients to help reduce painful symptoms. On the other hand, Voltarol heat patches and Deep Heat patches both utilise heat therapy to target localised pain offering users relief.
Voltarol and Deep Heat/Freeze: Which one should I use?
There are multiple questions to ask yourself to help choose the right brand and product. This includes ingredients, for example if you are allergic to an ingredient in one product then you should check if any alternatives are subtable instead. You should also choose the product that has been designed to target your area of pain, such as Voltarol Back and Muscle Pain Relief Gel if you are having back pains. Each product has information on who can and not use their products as well, therefore this is helpful to decide which one is right for you.
Pain Management and Relief
To find out more about what pain management and relief products are available to you, check out our online pharmacy and find a product best for you. If you have any questions, feel free to contact us or visit our branches by checking out our pharmacy near me page.