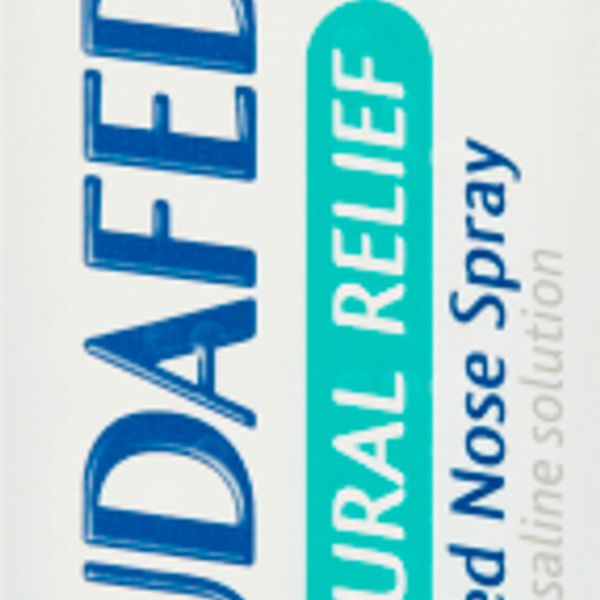 Sudafed Natural Relief Blocked Nose Spray 15ml
This product is typically dispatched within 3-5 working days from date of order and is not suitable for our next day delivery service.
Description

For All Ages
Isotonic saline solution
Helps relieve congestion caused by colds or sinusitis
Cleanses & hydrates nasal passages
Metered spray
Sterile A
Free from Preservatives

How does this product help?
Sudafed® Natural Relief Blocked Nose Spray is a preservative-free isotonic saline solution that helps unblock the nose and can be used to provide natural congestion relief for blocked, dry or irritated nasal passages caused by cold and flu, sinusitis, allergy in
Directions

Infants and babies up to 2 years: One spray into each nostril as required.
Children over 2 years and adults: One or two sprays into each nostril as required.
Please Read the Enclosed Leaflet Carefully.

For nasal use only.
Warnings

Do not use SUDAFED® Natural Relief Blocked Nose Spray if you have known hypersensitivity to sodium chloride or to any of the other ingredients.
- One bottle should be used only by the same person as the use of this dispenser by more than one person may spread infection.
- If symptoms persist after 14 days, or worsen, or if new symptoms occur, stop use and consult a healthcare professional.
Ingredients

Aqua, Sodium Chloride (0.8%), Calcium Chloride, Potassium Chloride, Magnesium Chloride, Sodium Bicarbonate
You may also like