Spring Bank Holiday and Platinum Jubilee Online Customer Service Opening Times:
Thursday 2nd June: 9am - 12noon
Friday 3rd June: Closed
GlucoRx Allpresan - Diabetic Foot Care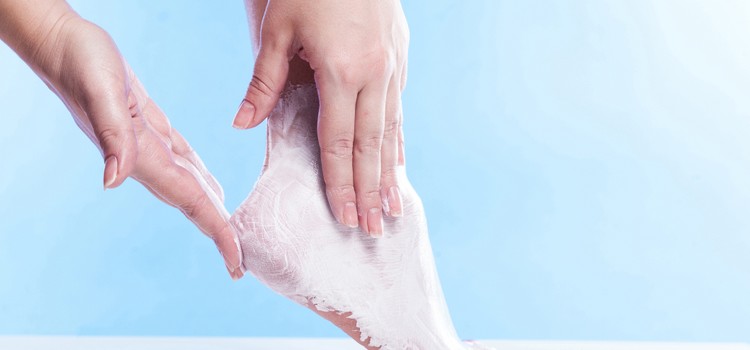 Published: 20th February, 2017 in: Diabetes
Why is Foot Care so Important?
High blood sugar levels can lead to nerve damage and this can lead to a number of foot issues. Diabetes can leave you at risk from dry skin, loss of sensation in the feet and even changes to the bones and joints. As a result, it is imperative that you take care of your feet and arm yourself with products that are appropriate for your particular symptoms. It is wise to check your feet regularly for any signs of potential problems and watch out for patches of skin that appear darker as well as any swelling or unusual pain.
Creating a Foot Care Kit
One of the symptoms you may be experiencing is dry or cracked skin. Diabetes causes damage to the autonomic nerves in the foot and as a result the amount of sweat your feet produce is reduced leading to skin that feels dry. Create a foot care kit that contains moisturising products and use them daily to combat any dryness. While washing your feet daily can help to prevent any infections, you should invest in a pair of nail clippers and a pumice stone to tackle long nails and hard skin. Using these products weekly will help you to keep your feet in great shape.
The Benefits of GlucoRx Allpresan
One product that is essential to include in your foot care kit is GlucoRx Allpresan. This foam cream is designed with diabetics in mind and it reduces redness and combats dryness. It comes in an easy-to-apply formula and can be applied all over the foot. It contains powerful ingredients including Urea, Pentavitin and Panthenol that are known for their moisturising properties. This unique formula is non greasy and is easy to introduce into your daily regime.
Follow the steps above to improve your foot care regime and invest in GlucoRx Allpresan today to put dry skin in the past.