Our Guide to Vegan Skincare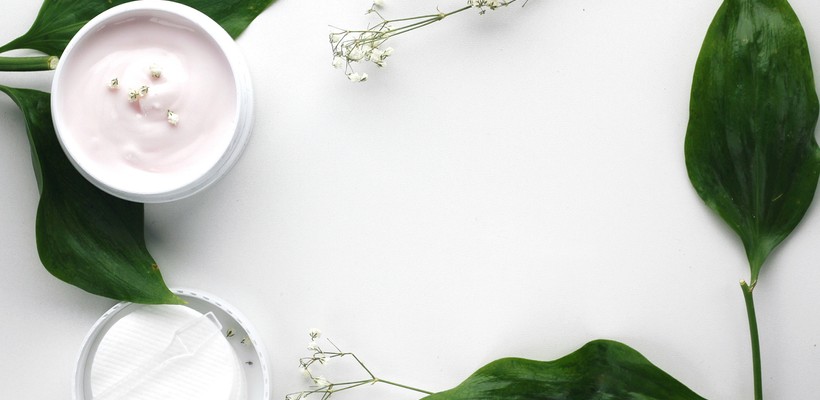 Published: 25th May, 2021
Why are vegan skincare products important?
Looking after our skin is essential. People use millions of skincare products every day in order to do this. The problem is that non-vegan skincare products may contain chemicals and microplastics. These ingredients can cause chaos in our ecosystem, flushing down our drains and making their way into the oceans, polluting the water and killing marine life.
Our sewage systems and filtration technology also aren't always able to clean the toxins from products out, which leads them to accumulate as sludge.
What are vegan skin care products?
Vegan skincare means that products don't use animal ingredients, including animal by-products. This is different from cruelty-free, which means that neither the product nor the ingredients or components have been tested on animals.
A benefit of vegan skincare is that the ingredients taken from plants often hold more vitamins, minerals and antioxidants that are beneficial for our skin. They contain natural oils that help in repairing and maintaining soft skin.
Chemicals to avoid
Parabens
Parabens are preservatives found in everything from soap and lotion to makeup and more. If it has water in it, it most likely has a paraben to keep it from growing bacteria. Examples include: methylparaben, propylparaben, isopropylparaben, and isobutylparaben. Parabens can actually mimic estrogen in the body and lead to hormonal imbalances. It is always best to ask your doctor if you are worried about this.
Exfoliating Microbeads
Many of today's exfoliating face and body washes use polyethylene, a plastic substance used to create scrubbing beads, often known as 'exfoliating microbeads'. These exfoliating microbeads are now considered one of the newest and most concerning environmental dangers.
They can pollute our waterways, and be eaten by fish and other wildlife, which can harm their digestive tracts. When ingested by animals they also become part of the food chain. This means we may eventually end up eating them also.
Look out for the following on the labels:
Contains microbeads
With micro abrasives
Polypropylene
Polyethylene
Vegan Skincare Product Guide
Here are some great vegan skincare products that are kind to skin, the planet, and animals.
Moogoo products are often vegan-friendly, however certain products in their range contain non-vegan ingredients so it's important to always check the ingredients first. Many of their creams contain milk protein and honey, beeswax in the lip balms and whole milk in the cleansing bars.
1. MooGoo Natural Night Time Face Cream
The Moogoo Natural Night Time Face Cream is designed to rejuvenate your skin's suppleness and glow. It is packed full of antioxidants to improve skin texture, promote circulation and wake up sleepy skin. This product is all natural, and cruelty free.
MooGoo Sensitive Skin Balm can be used to help soothe red, dry and itchy skin on both babies and adults prone to eczema and psoriasis. This lightweight balm sinks easily into skin, is made with natural oils like sweet almond and olive oil, as well as aloe vera and asiatica. Moogoo sensitive skin balm is naturally preserved with hops extract, and free from parabens.
3. MooGoo Gentle Exfoliating Powder
This carefully designed powder is a non-abrasive, gentle facial exfoliant, to help you buff away the day and start fresh the next. This powder contains plant derived salicylic acid, and rice bran powder to gently scrub the skin. As well as this, it contains bentonite clay to help draw out pollutants and impurities, and marshmallow root extract to soothe and calm skin. It is so gentle that it can be used for everyday use, on all skin types. This product is dairy free and vegan friendly.
AproDerm is a range of paraffin free products that are suitable for vegetarians and vegans, cruelty free, and usable for babies. This range of products is kind to skin and extremely hydrating, leaving your skin feeling wonderful and fresh.
AproDerm Emollient Cream is a soap substitute and occlusive, leave-on emollient that is suitable from birth and soothes, moisturises and protects skin suffering from Eczema, Psoriasis and other Dry Skin Conditions. This product is vegan, cruelty free, and suitable for use right from birth.
AproDerm Ointment is an intensely moisturising emollient that protects, moisturises and soothes skin that is affected by moderate to severe eczema, psoriasis and other very dry skin conditions. Being suitable from birth, AproDerm Ointment helps prevent skin damage and provides intense moisturisation to help control skin flare ups due to eczema or dermatitis. Cetostearyl alcohol, parabens, fragrance and colour free.
Skincare doesn't need to be confined to just facial products, as protecting the rest of your skin is just as important. Using environmentally friendly body products is crucial to helping the planet too.
Friendly Soap are dedicated to producing soaps which are formulated to leave your skin feeling smooth and delicate. They are focused on making products that take advantage of gentle, natural ingredients. Friendly soap products stray away from fragrances, colours or harsh chemicals.
All Friendly Soap products are free from Palm Oil, Parabens, Sulphates, Triclosan, Phthalates and are cruelty free. They also produce vegan friendly products making your skin care and hygiene routine guilt free. As well as this, they box their products in plastic free recycled and recyclable packaging making them an ideal purchase or gift for an ethically minded consumer. Friendly Soap are registered with The Vegan Society and Cruelty Free International.
1. Friendly Soap Aloe Vera Soap
Pure and fragrance-free, Friendly Soap Aloe Vera Soap is a beautifully soothing soap for delicate skin. It contains only the most gentle natural ingredients. There are no fragrances, colours or harsh chemicals – just naturally moisturising oils and nourishing Aloe Vera. As well as this, like all Friendly Soap products, it is vegan friendly and cruelty free.
This Friendly Soap Travel Soap is the no-fuss solution to cleaning and caring for your skin on holiday. Richly moisturising and naturally gentle, it has also been specially formulated to be antiseptic, anti-fungal & insect repellent.
Friendly Soap Travel Soap is designed to be suitable for use as shampoo, body & hand soap, shaving soap and deodorant, this luxurious little bar is a space-saving wonder that just pops in your hand luggage. As well as this, like all Friendly Soap products, it is vegan friendly and cruelty free.
Wherever you can, try to replace some products with harmful ingredients with products that contain natural ingredients. This is better for the environment and for your skin. Browse our selection of vegan friendly products above. If you have any questions, get in touch.