Poxclin - Chicken Pox Treatment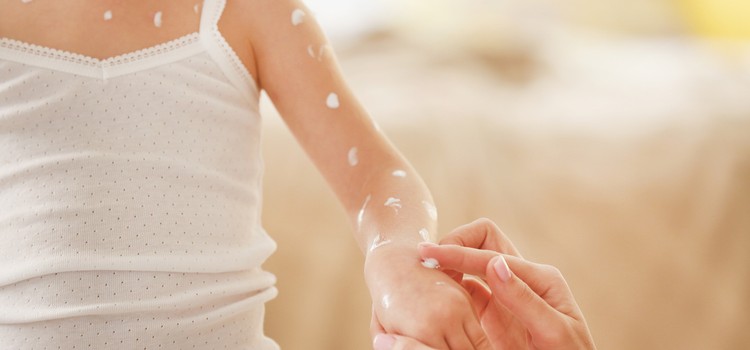 Published: 25th April, 2017 in: Skin Conditions
Chicken pox is a highly contagious infection that can last between 7 and 10 days and can affect people of all ages. It is very common with children under twelve years of age. It begins with red bumps that cover the body and the face that quickly turn into blisters and will burst over time to become scabs.
While there is no cure for chicken pox, there are treatments available that can provide quick and effective relief from the symptoms. Chicken pox can be itchy and sore, and can cause a lot of discomfort as a result, but Poxclin can provide instant itch relief. This is key to preventing scarring or infection.
What are the Benefits of Poxclin Chicken Pox Treatment?
One of the main benefits of Poxclin is that it prevents the urge to scratch due to its instant cooling effect. Scratching the affected areas can cause scarring and even lead to an infection. Poxclin can be applied up to three times a day to help keep itching at bay. Poxclin treats chicken pox quickly, and uses only natural ingredients in its formulas.
How Does Poxclin CoolMousse Work?
Poxclin CoolMousse is an easily absorbed formula that cools the skin on application. Chicken pox often appears as an itchy rash all over the skin, and the Coolmousse formula quickly soothes any red or inflamed areas. It is fast acting and provides comfort fast to sensitive areas. It contains active ingredients that are derived from various plants that are known for their healing properties, including Aloe Barbadensis extract, Chamomila Recutita flower extract, and Lavandula Angustifolia flower/leaf stem extract.
If you or your child are suffering with chicken pox, investing in a premium quality chicken pox cream can help to soothe skin and relieve the symptoms whenever you need it.