Vaginal Dryness: Causes, Symptoms and Treatments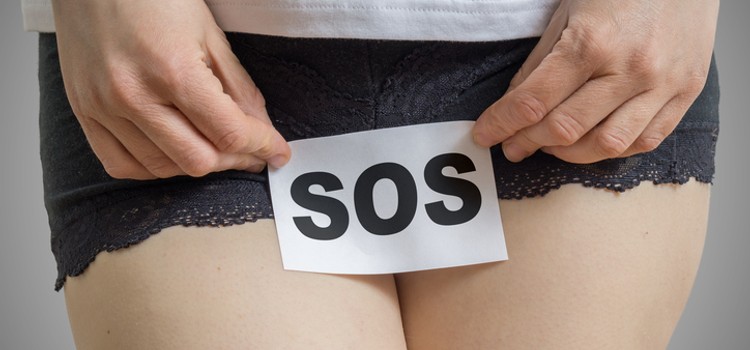 Published: 5th December, 2017 in: Health Advice Sexual Health
Vaginal dryness is a condition that can affect woman of all ages, but it is more common in women after experiencing the menopause. As your Oestrogen levels drop, the chances of experiencing vaginal dryness increase. Read on to discover the symptoms of vaginal dryness and how you can treat it.
What are the Causes of a Dry Vagina?
The first step to dealing with vaginal dryness is to address the cause. This condition can be caused by a number of factors including the type of contraceptive pill you are using as well as underlying conditions including diabetes and Sjogren's syndrome. You may also experience it if you are enduring some forms of Cancer treatment. Often, these symptoms can also be as a result of the intimate products you are currently using such as shower gels or body washes.
What are the Symptoms?
Vaginal dryness can occur at different times or can be a condition that you are aware of constantly. Some women experience it when having intercourse with a partner but others experience a variety of symptoms including at various times including:
Reduced sex drive
Discomfort during intercourse
Needing to urinate more frequently
UTIs
Itching
Burning
General discomfort
These are just some of the typical symptoms of vaginal dryness. If you are experiencing any of the above symptoms, there are a few treatments available to prevent them.
How to Treat Vaginal Dryness
If you are only experiencing the symptoms of vaginal dryness during intercourse, a high quality lubricant can help. If you find that vaginal dryness symptoms are disrupting your daily life, try a cream based product that is designed to prevent these exact symptoms. Products such as Vagisan MoistCream can provide quick and effective relief from vaginal dryness symptoms and is intended to be used both internally and externally.
We stock a range of products to help combat the symptoms of vaginal dryness.