Cellnutrition Quinton Isotonic Ampoules Pack of 30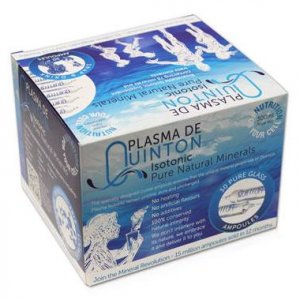 Cellnutrition Quinton Isotonic Ampoules Pack of 30
£36.00
This product is typically dispatched within 1-3 working days from date of order when using our standard delivery or 48 Hour Tracked and Signed service.
Brand: Cellnutrition
Code: 5551217002
Weight: g (includes packaging)
Description
Quinton Isotonic is a gentle solution. It almost mirrors the body's internal ocean, helping to rebalance and repair the cells to stimulate the immune system and boost the body's defences against infections. This is suitable for everyone of all ages including those who are pregnant or breastfeeding. Quinton Isotonic is safe for anyone who has any underlying health issues such as diabetes, skin issues, digestive issues etc as it can be taken alongside medication, is 100% safe and poses no risk of side effects.
Directions
Although you may think you are healthy and well, Cellnutrition Quinton Isotonic Ampoules can improve how you feel through increased energy, better concentration and focus and being more resistant to infections.
It is best to ingest as follows:
On an empty stomach at least 10 minutes before eating
Swirl around your mouth for at least 30 seconds to help with dental issues and because there is good absorption of nutrients through the gums and mouth. Then swallow.
Don't take more than 2 vials at any one time. Don't exceed the maximum daily dosage of six vials per day.
For safe enjoyment and benefits from Cellnutrition Quinton Isotonic Ampoules, break the glass vial following these instructions:
Self-breakable vials are pre-filled and have 2 points with 2 light rings
Using the easy Quinton opener (white disc), take one vial between the thumb and index finger at the ring
Be sure to hold the vial away from the glass
Break the point with a snap
Place the other tip with the open end of the vial over the glass and be sure that the other end is as far as possible from the glass. Break that other end with a snap
Always use the easy Quinton opener
Warnings
Keep out of the sight and reach of children.
Do not exceed the recommended dose.
Ingredients
Mineral Rich Sea Water 29% and Spring Water 71%.
You may also like