Zoff Adhesive Remover Wipes Pack of 20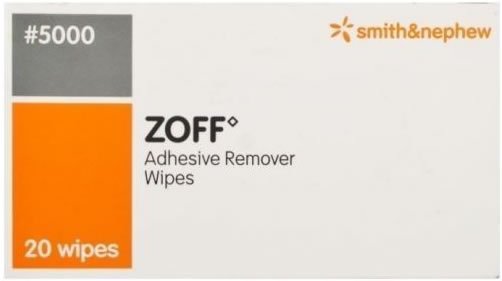 Zoff Adhesive Remover Wipes Pack of 20
Description
20 adhesive remover wipes.
In sachets
Easy to carry
Individually wrapped wipes to remove unwanted adhesives. Impregnated with an alcohol based solution for fast, effective adhesive removal. These wipes can be used on skin as well as hard surfaces and instruments.
Directions
Directions:
Hold saturated wipe at edge of tape or appliance. Squeeze gently so fluid flows between skin and adhesive. Cleanse skin thoroughly with water and pat dry.
Warnings
Warnings:
Flammable. For external use only. Avoid contact with eyes. In case of contact, flush with water. Use with adequate ventilation. Keep out of reach of children. If swallowed do not induce vomiting. Seek immediate medical advice.
You may also like