Halls Sugar Free Lozenges Cherry Flavour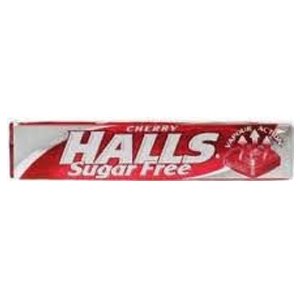 Halls Sugar Free Lozenges Cherry Flavour
Description
Halls Sugar Free Lozenges are fast acting lozenges that start working in 10 seconds, helping to fight coughs, soothe sore throats and cool nasal passages. Halls lozenges contain an antiseptic in a soothing base, which kills germs that can cause sore throats and also works as an anaesthetic to relieve pain and discomfort.
Sugar free sweets with sweetners.
Vapour action.
Directions
Dissolve one lozenge slowly in the mouth as often as required.
Warnings
Excessive consumption may produce laxative effects. Contains a source of phenylalanine.
Store in a cool dry place.
Ingredients
Sweetners (isomalt, Aspartame, Acesulfame-K), Flavourings, Colours (E163, E160 (c)).
You may also like