Spring Bank Holiday and Platinum Jubilee Online Customer Service Opening Times:
Thursday 2nd June: 9am - 12noon
Friday 3rd June: Closed
The Best Eco-Friendly Products for Green Living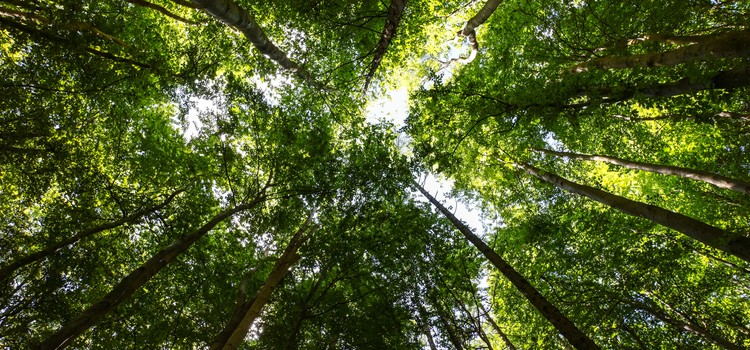 Published: 4th May, 2021
Trying to live a more environmentally friendly and sustainable lifestyle has never been more important. We are constantly reminded of this fact through high-profile documentaries, government schemes and adverts. As much as we would like to reduce our environmental impact, sometimes it is not clear exactly what we should be doing in order to help.
With this in mind, we put together some ethical product recommendations and easy swaps you can commit to, to help reduce your impact on the environment.
Why is green living important?
Green living is essential for helping to preserve our planet's delicate ecosystems. By doing this, we can help to create a more sustainable planet for ourselves and future generations.
In 2020, the amount of carbon dioxide in the atmosphere reached record levels. It is estimated that there is currently around 150 million tonnes of plastic in the ocean. This figure is expected to triple by the year 2040 if people do not begin to make changes to their lifestyle.
Take a look at what impact this will have on certain aspects of the environment.
Global Warming
As the amount of CO2 in the atmosphere rises, the warmer our planet becomes. The last decade was the hottest on record.
As the planet warms, the ice caps begin to melt, which in turn causes sea levels to rise. This can result in severe flooding, or even the disappearance of certain coastal areas. In addition to this, global warming can cause unpredictable and freak weather conditions. The more CO2 that is released into the atmosphere, the more likely we are to see powerful storms.
Wildlife

As temperatures rise, we also see the loss of certain habitats for some of our most beautiful wildlife. Polar bears are now listed as 'vulnerable to extinction' by the International Union for Conservation of Nature (IUCN), with climate change named as a key factor in their decline.
In addition to this, rising temperatures can affect certain animal species, especially those living in the ocean. As sea temperatures rise, more and more coral is being bleached. Coral provides a home for thousands of species of marine life. Without this, they may not survive.
Of course, it is not just marine animals that are affected. Habitats on land are also being lost due to non-sustainable processes. The Amazon rainforest is a prime example. Around 17% of the Amazon rainforest has been destroyed in the last 50 years. Home to thousands of plant and animal species, we have seen wildlife affected in the worst way.
As trees are cut down, the carbon stored within them is also released into the atmosphere, increasing CO2 levels further.
Sustainability
Wildlife is often talked about in relation to climate change, however we often forget that our own lives will be massively impacted if changes are not made. Many of the processes used to create our favourite products are simply not sustainable.
Plastics are produced using natural gas and crude oil; two finite resources. This means that eventually, they will run out. If we do not find suitable alternatives then product shortages may begin to occur, resulting in a lower quality of life.
We stock a wide range of eco-friendly alternatives to help you reduce your carbon footprint and protect the environment.
Eco-friendly toiletries and bathroom products
Eco-friendly bathroom products and toiletries are an ideal way to help reduce your carbon footprint. By swapping something you use every day for a more ethical alternative, you can make a big difference.
Plastic-free toiletries and bathroom products

In just one year, approximately 264 million plastic toothbrushes are thrown away. These can end up in the ocean, and on our beaches. However, there is an alternative!
Toothbrushes such as the F.E.T.E Medium Bamboo Toothbrush with Charcoal Bristles are made from bamboo, the world's fastest renewing resource. Bamboo toothbrushes have many benefits. Not only are they partially biodegradable, but they are also sustainable, antimicrobial, antifungal and antibacterial.
You can also get a pack of 4 bamboo toothbrushes, perfect for the whole family. Store your toothbrushes in the Hydrophil Toothbrush Mug made from renewable resources. It is odourless and tasteless making it ideal for toothbrush storage.
Haircare products can also be particularly bad for the environment. Not only are most shampoo and conditioner containers made from plastic, but they may also contain palm oil.
In order to produce palm oil, thousands of square meters of forest are cut down every year. Friendly Soap have created eco-friendly shampoo bars in a range of scents including Peppermint & Eucalyptus and Lavender & Tea Tree.
Made with essential oils, all Friendly Soap products are free from palm oil, parabens, sulphates, triclosan, phthalates and cruelty, as well as being housed in 100% plastic-free, recyclable packaging.
They also have conditioner bars in Lavender & Geranium and Lavender & Tea Tree, as well as a Fragrance-free Shave Bar. Made with natural ingredients such as kaolin clay and soy wax, the Friendly Soap Shave Bar is perfect for those with sensitive skin.
Vegan soap and skincare
Going vegan is a known way to help reduce your environmental impact. Farming and the production of animal products releases large amounts of greenhouse gases into the atmosphere. It also plays a large role in deforestation, creating room for animals to graze.
Whether you are fully vegan, or just looking to add more vegan products into your lifestyle, switching out your soap or skincare is an easy and affordable option. Many soap and skincare products contain animal fats however, Friendly Soap are registered with the Vegan Society, Cruelty-Free International and have a Best rating with Ethical Consumer. We stock a wide range of soap bars in scents including Tea Tree & Turmeric, Peppermint & Poppyseed and more.
For a stylish and eco-friendly solution to keep your soap fresh, try the Soap Saver. Made from hemp, the soap saver is a handy pouch that can help to prolong the life of your soap. They also have a bamboo soap rack and a travel tin so you never have to go without your eco-friendly soap again.
Eco-friendly menstrual products
Many menstrual products contain high amounts of plastic, and whilst they are absolutely necessary the plastic content is not. It is estimated that the average menstruator will use between 5 and 15 thousand sanitary pads or tampons in their lifetime. Most of these products will end up in landfills as plastic waste.
The OrganiCup Menstrual Cup is one of the best menstrual cups on the market, winning numerous awards. Made from medical-grade silicone, the OrganiCup can be reused month after month. &SISTERS are also a brand revolutionising the way feminine care and sanitary products are produced, creating conscious period products for women across the world. Discover organic pads with wings made of cotton and organic tampons if you are searching for vegan-friendly period products that are cruelty free and do not use harmful chemicals.
What other eco-friendly swaps can you make?
Take a reusable bag when out shopping
Carry a reusable water bottle with you
Invest in a hot drinks cup such as the GoSili Silicone 16Oz Coffee & Tea Cup
Try using beeswax wraps instead of clingfilm
For more eco-friendly product recommendations, check out our ethical products range.
Sources
https://www.bbc.com/future/article/20210108-where-we-are-on-climate-change-in-five-charts
https://www.nationalgeographic.com/science/article/plastic-trash-in-seas-will-nearly-triple-by-2040-if-nothing-done
https://www.usgs.gov/faqs/how-can-climate-change-affect-natural-disasters-1?qt-news_science_products=0#qt-news_science_products
https://www.nationalgeographic.com/environment/article/rain-forests
https://wwf.panda.org/discover/knowledge_hub/where_we_work/amazon/about_the_amazon/wildlife_amazon/
https://resolutebamboocare.co.uk/blog/the-environmental-impact-of-plastic-toothbrushes#:~:text=The%20Environmental%20Impact%20Of%20Plastic%20Toothbrushes&text=In%20the%20UK%20alone%2C%20264,plastic%20packaging%20toothbrushes%20come%20in
https://www.nationalgeographic.com/environment/article/how-tampons-pads-became-unsustainable-story-of-plastic