Christmas Beauty Gift Ideas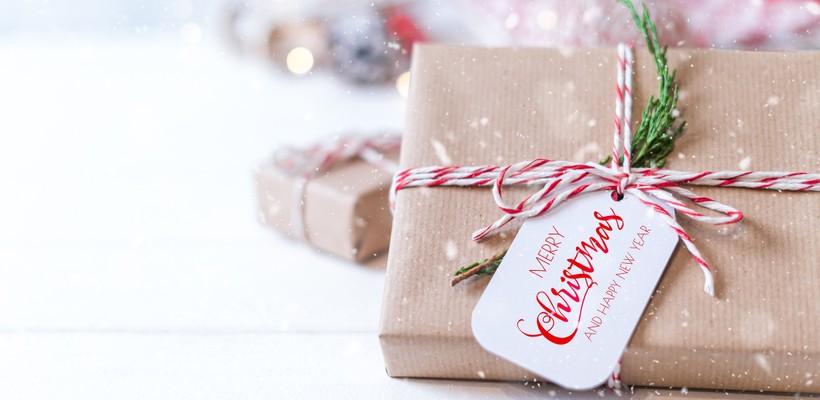 Published: 15th December, 2021 in: News
Christmas is fast approaching and although it's generally one of the most joyful times of year, deciding what gifts to get everyone can be stressful. We're here to make it that little bit easier.
When it comes to the beauty lovers in your life, we've got you covered with our Christmas beauty gift ideas! Whether they're skincare obsessed or hair care conscious, we've got something for everyone.
Christmas is the Perfect Time to Give a Beauty Gift
Christmas is all about having a good time and catching up with friends and family. In between Christmas and New Year you're bound to find yourself at a party or two. Gifting someone a beauty gift at Christmas gives them the perfect excuse to glam up at the height of party season!
For many, Christmas isn't all about parties. It can be a tiring time too...shopping, cooking, wrapping and more. Beauty gifts are the ideal way to help your loved ones unwind and take a little time back for themselves.
Explore our Christmas beauty gift ideas below.
Skincare Christmas Gifts
Great skin is coveted by almost all beauty lovers. A good skincare routine is essential in helping skin to look and feel it's very best. Our skincare gift selection is the ideal choice this Christmas.
The MooGoo Face Minis gift set is a great starting point for anyone trying to build a skincare routine. Containing an oil cleanser, night restoration cream, anti-ageing antioxidant cream and a silicone cleansing pad, they will have everything they need to look after the skin on their face. MooGoo products use natural, non-irritating ingredients making it a safe option for those who have sensitive skin.
If the person you're buying for already has a facial skincare routine, why not get them a skincare Christmas gift for their body?
The MooGoo Super Soaps Cleansing Bar Trio features 3 different cleansing bars, made from natural ingredients. They use Olive Oil, Coconut Oil, Cocoa Butter and milk fats to help moisturise the skin and keep bacteria at bay. Friendly Soap have also released a Travel Selection Gift Set containing 4 different soaps, including an orange and lavender shaving bar. Ideal for beauty-loving jet setters.
During the colder seasons, the skin on your lips can also become dry and cracked. That's why a lip care gift is bound to be appreciated around Christmas time. The MooGoo Lip Balm Pucker Pack contains 5 lip balms in different flavours including original, strawberry, honey, vanilla and coconut. They also come in a handy tin making them ideal for use on the go.
Looking for something a little more festive? The Merry MooGoo bauble contains a lip balm and moisturising balm.
Hair Care Christmas Gifts
This year you can gift someone a good hair day with our hair care sets.
The MooGoo Healthy Hair Minis set contains everything needed to keep hair healthy and looking great. The set includes a milk shampoo, cream conditioner and a dry shampoo. You can also buy large versions of the MooGoo milk shampoo and cream conditioner.
For eco-conscious hair lovers, why not buy them a Friendly Soap Shampoo and Conditioner bar?
Deeply conditioning and made with essential oils, they are also free from palm oil, parabens, sulphates, triclosan, phthalates and cruelty, boxed in plastic-free recycled (and recyclable) packaging and are completely vegan.
Browse our beauty range for more Christmas beauty gift ideas.
Looking for something a little different? Shop all Christmas gifts.