Spring Bank Holiday and Platinum Jubilee Online Customer Service Opening Times:
Thursday 2nd June: 9am - 12noon
Friday 3rd June: Closed
Christmas Party Essentials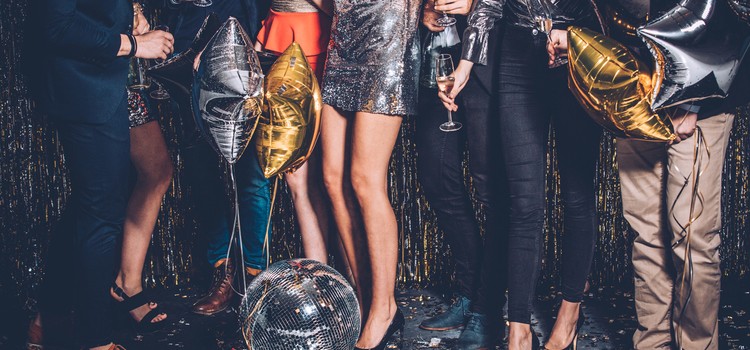 Published: 10th December, 2018 in: News
Christmas party season is here and you want to make the most of your night! Whether it is a work night out or a gathering with friends, it is important to make good memories this festive season. To help you have the best night you can we have put together a collection of must-haves for any Christmas party! Be prepared and dance the night away carefree.
Getting Ready
Before any party it is nice to pamper yourself, so you know that you feel the best you possibly can - if you feel good then your confidence will shine. Treat your skin right before the big night and try a face mask like the Montagne Jeunesse Cucumber Peer Off Masque. Find a fresher face when you peel away this purifying mask: the ideal gentle peel specially formulated for problem & t-zone skin. The mask removes impurities and dead cells whilst cleaning and reviving the skin. It also eases away dead cells and unblocks blackheads, perfect for pre-party prep. Clean and fresh skin is only one step to the perfect party preparation, any night also needs a signature scent. For the men we have the Adidas Ice Dive Set, containing a body spray, 3-in-1 wash, and Eau De Toilette; perfect scent for any event from head to toe. For women, why not try the Imperial Leather Spray, this spray will not only give your the confidence of a long lasting fresh scent, but doubling as an anti-perspirant you will be able to dance for hours without worries.
Get ready for your party right and try some of these products to feel clean and confident all night long. Non of these seem right for you? Why not browse our site for more products; from face wash to bubble bath, we will have a product guarenteed to make you feel great before the festive fun.
Get the Look
You may have the perfect outfit, but add a little sparkle to your outfit with an eye catching look. Style yourself right for the party with DustyGirls Cruelty free makeup; eyeshadows, mineral foundations, and lip products can give you a guilt-free (not tested on animals) gorgeous look for any party or event. Why not try the Chia Seeds lipstick, a beautiful vibrant red perfect to complete your Christmas outfit. Red has been a staple for Christmas looks year after year so you know you will always be on trend with a shade like this. If you are wanting a glam look you could tru using a combination of the DustyGirls eyeshadows we have available, paired with the Eylure Exaggerate Eyelashes; styles such as No. 140 are bound to give you a dazzling and glamorous style. Any good makeup look should be paired with beautifully styled hair to match. We have many options on products to help you get the desired hair-do from gorgeous Mason Pearson brushes and combs to help your hair be silky smooth, to styling products for all hair types. Whatever you choose, why not try VO5 Mega Hold Gel Spray to hold your stunning style in place.