Royal Mail is currently experiencing some delays in their Special Next Day Service due to unprecedented demand. We may use alternate couriers where available to deliver your parcels on time. Customer Care will contact you to advise of this change if necessary.
HIV Self Test Kit Goes On Sale in UK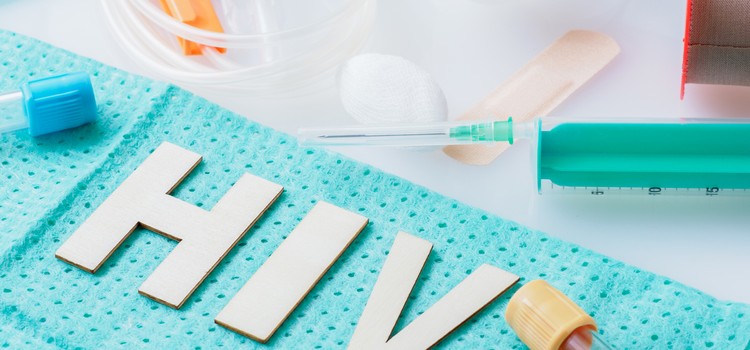 Published: 5th May, 2015 in: Sexually Transmitted Diseases
An HIV self-testing kit that allows people to get a result in 15 minutes has gone on sale in England, Scotland and Wales with Northern Ireland ministers considering legal changes to allow the sale of home testing kits, making it the first HIV self-testing kit to be legally approved. Unlike other self-testing kits that are available, these tests do not need to be sent off to a lab to get the results.
An early diagnosis will allow people to get treatment as quickly as possible and can prevent serious medical complications and people successfully treated for HIV are less likely to pass the infection on.
The test, which works similarly to how a pregnancy test does; detects specific antibodies in the blood sample that has been produced in response to the virus and unlike other self-testing kits that are available, these tests do not need to be sent off to a lab to get the results. However, any positive tests must be reconfirmed by a health professional with an additional test. The earlier a diagnosis is made and treatment started, the more successful the treatment will be. The NHS 111 service – the NHS non-emergency number, GP's and Sexual Health Clinics can all provide medical advice following a positive result.
Even if the test comes out negative, experts have said that it does not mean people are definitely HIV free, especially if the risk of contamination has happened within the last three months because this period is the time between the moment someone catches the infection and the time it can take for the antibodies that the kit measures, to be produced, which means the kit is not 100% accurate during this time frame.
Around 110,000 people are living with HIV in the UK and approximately 26,000 remain undiagnosed. HIV charities have welcomed the announcement of the test and hope that it will reduce the number of undiagnosed people in the UK and hopefully encourage more people to get themselves checked, especially those who are reluctant to go to clinics in the first place.
Free HIV tests are already currently available on the NHS.