Spring Bank Holiday and Platinum Jubilee Online Customer Service Opening Times:
Thursday 2nd June: 9am - 12noon
Friday 3rd June: Closed
Ibuprofen Gel: Uses, Side Effects and More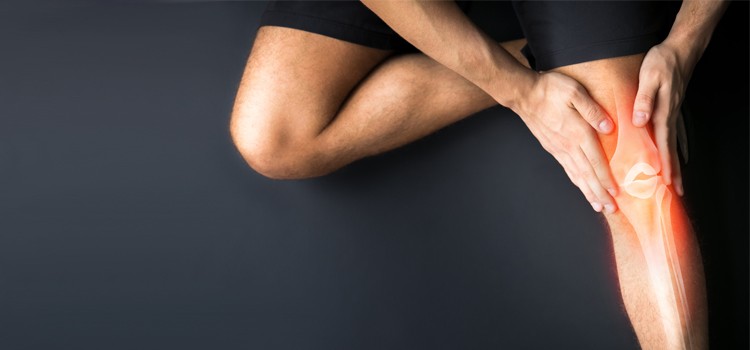 Published: 15th May, 2019 in: Health Advice
Ibuprofen gel is a common treatment used to provide pain relief, and can be bought over the counter in most pharmacies. Here at Weldricks Pharmacy we offer a wide range of ibuprofen products, including various gels, brands, % strengths, and dosages, meaning we have products available for all your needs.
Though ibuprofen gel might seem like a relatively common item to purchase, there are many frequently asked questions surrounding this range of products. In this article we will strive to answer any questions you might have about ibuprofen gel, what its uses are, and how to use it effectively.
What is ibuprofen gel used for?
Ibuprofen gel is a topical analgesic and anti-inflammatory gel to relieve pain and inflammation in your body. It is most commonly used for the relief of:
Rheumatic pain (pain caused by problems with muscles, tendons, joints or bones)
Muscular aches and pains
Pains from strains and sprains
Backache
Lumbago (lower back pain)
Fibrositis (muscle tenderness or stiffness)
How does ibuprofen gel work?
Ibuprofen is part of the NSAIDs group of medicines, which provide effective pain relief and reduce both inflammation and swelling. Ibuprofen gel is applied directly to the skin on the area where you are experiencing pain or inflammation, and is absorbed through the skin to reduce inflammation at the point of pain.
Ibuprofen works by reducing hormones that cause pain and swelling in the body.
It's a clear, non-greasy gel with no fragrance, and is extremely effective for quick relief of pain, muscular aches, swellings, backache and sports injuries.
How long does ibuprofen gel take to work?
Ibuprofen takes 1 to 2 days to work when putting it directly onto your skin. Always test ibuprofen gel on a small area first, and use 1-4 cm of product in each application. Apply the gel as a thin layer over the affected area and gently rub the gel in until it is completely absorbed. Do not use more gel than is recommended, and make sure you wash your hands after use!
Repeat these steps up to 3 times a day but no more. Do not use your ibuprofen gel more than once every 4 hours. If the pain or swelling continues after using the gel for 2 weeks then book an appointment with your doctor.
Ibuprofen gel vs. tablets
Ibuprofen tablets take between 20 and 30 minutes to work when taken orally, whereas the results are slower when using a gel which is applied directly to the skin. The benefit of ibuprofen gel is it directly tackles the inflammation and you can be specific and targeted with where you place it, offering great relief for aches and pains.
Side effects of ibuprofen gel
Like all medicines, ibuprofen gel can cause side effects, though not everyone will experience them. Possible side effects will be featured within the information booklet or on the packaging of the specific ibuprofen gel you choose to use, so be sure to read this before applying the gel.
Please stop using ibuprofen gel immediately and tell your doctor if you experience any of the following effects:
Shortness of breath
Unexplained wheezing
Blisters or a rash on the skin
Swelling of the face
Itching, redness or bruising of the skin
A slight redness, drying, tingling or burning sensation may occur when you have applied the gel; this is not a cause for concern. However, if this doesn't clear up shortly, or gets worse, stop using ibuprofen Gel and contact your doctor.
Does ibuprofen gel go out of date?
Yes. Be sure to check the expiry date on all packaging and do not use ibuprofen gel that is past its expiry date.
Can you take paracetamol with ibuprofen gel?
Yes. You can take ibuprofen with paracetamol at the same time or spaced apart. Some people find ibuprofen better than paracetamol for aches and pains in particular. Take your medicines as directed on the label or leaflet and make sure you don't take too much of either.
Can you use ibuprofen gel when pregnant?
It is always best to consult with your doctor or pharmacist before taking medication while pregnant. Do not use ibuprofen gel if you are more than 6 months pregnant, and do not use it if you are breastfeeding.
What is the strongest ibuprofen gel?
On the Weldricks Pharmacy website you can pick up a number of ibuprofen gel options including 5% strength, 10% strength, and maximum strength types. There are a number of different options to suit you.