Monday Blues?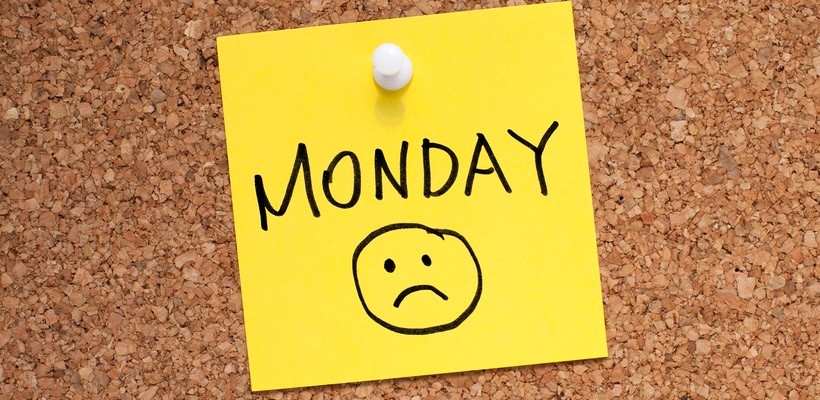 Published: 16th January, 2015 in: Pulse
This year Blue Monday falls on Monday 19th January 2015.
Blue Monday is said to be the unhappiest day of the year. Contributing to the third Monday of the month blues are;
Post Christmas debt
Poor weather
Post-holiday blues
Failed New Year resolutions
How can I beat the blues?
There are several ways you can help yourself feel better to beat the blues, including;
Exercise
Healthy eating
Sociable
Re-assessing your annual goals
Healthy and Balanced Lifestyle
Exercise improves energy levels and releases endorphins which naturally make us feel happier. It doesn't have to be outdoor exercise, if it's too cold outside then indoor exercise can be just as beneficial. You can do as little or as much as you like to fit around your busy schedule.
Don't give in to comfort eating, instead choose a diet rich in omega-3 like oily fish. Just making small changes now will be helpful to your wellbeing in the future. Weldricks offer a wide range of vitamins and supplements to help with weight management and achieving a healthy lifestyle.
Being sociable
Face-to-face communication can help bring up your mood. As tempting as it is to stay inside, cutting yourself off from friends and family can make you feel worse. Social media sites are better than no contact, but it's not better than actually seeing your family and friends.
Re-assessing your annual goals
Do you need help with keeping up your New Year resolutions?
As well as having a wide range of products at www.weldricks.co.uk for smoking and weight loss, Weldricks Online Doctor could help you achieve your new year's resolutions:
Smoking – Nicotine Replacement Therapy are available that can increase your chances of stopping smoking by up to 4 times. Our Online Doctor can also offer help and advice about stopping smoking. Click here for more information
Weight loss – If you need help achieving your weight loss goal, Weldricks not only offer a range of different weight management products such as shakes and supplements, but our Online Doctor is also available to give help and advice on weight loss. Click here for more information