Spring Bank Holiday and Platinum Jubilee Online Customer Service Opening Times:
Thursday 2nd June: 9am - 12noon
Friday 3rd June: Closed
Pharmacy Voice's Position Paper E Cigarettes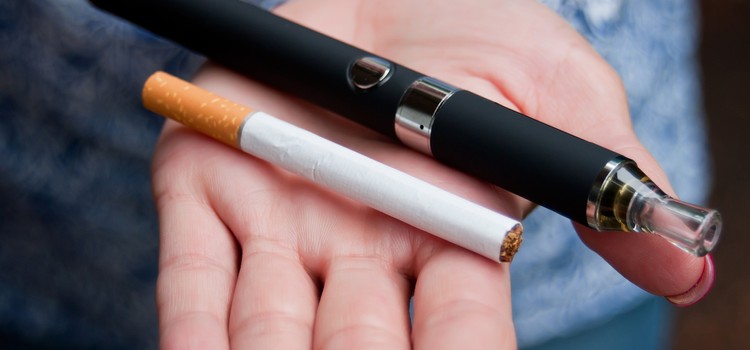 Published: 19th May, 2014 in: News Pulse
Pharmacy Voice who represent the three largest community pharmacy associations in the United Kingdom (The Association of Independent Multiple Pharmacies (AIMp), the Company Chemists' Association (CCA) and the National Pharmacy Association (NPA)) have recently issued a position paper outlining their views on e-cigarettes and electronic nicotine delivery systems.
In the paper, Pharmacy Voice states that it endorses and supports a harm reduction approach to tobacco smoking cessation as described in the NICE guidance. It also says that if a Nicotine Replacement Therapy (NRT) product is considered the best option for a person attempting to quit, or to reduce their smoking, then pharmacists should encourage the use of licensed products first, while the safety profile of e-cigarettes remains limited.
The organisation welcomes the intent of the Medicines and Healthcare Products Regulatory Agency (MHRA) to license e-cigarettes as a medicinal product and urges the MHRA to swiftly develop processes to enable the licensing of suitable products. Licensing will help to provide more assurance for patients and the public and ensure they meet the same requirements as other Nicotine Replacement Therapy products, while also reducing the chance they are promoted to non-smokers.
Pharmacy Voice expresses its concern that the younger generation could be affected by marketing of e-cigarettes especially through the adoption of 'flavouring' particular products. For this reason it is important not to sell to anyone under the age of 18 and ensure that all marketing is aimed exclusively at current smokers.
Although there is little current evidence about the effects of the 'passive smoking' from e-cigarettes, Pharmacy Voice advocates a prohibition in public places until more is understood about the long term health consequences of these products. This would ensure that their use does not undermine current efforts to ensure smoking is not seen as a 'normal' public activity.
Rob Darracott, chief executive of Pharmacy Voice said: "E-cigarettes are becoming more popular and commonly used. Because little is known about the long term health implications of their use, it is important they are properly regulated to align with current NRT products. It is equally important that they are not glorified in any way or marketed at non-smokers as a fashion accessory, or act as a gateway to smoking tobacco.
"Pharmacists and community pharmacy teams play a key role in helping to reduce the considerable burden of harm that is associated with tobacco use, so where a pharmacy owner decides to sell e-cigarettes, we believe pharmacists should be free to exercise their clinical judgment, as they would normally do in the exercise of their professional practice."