Teeth Whitening Products Guide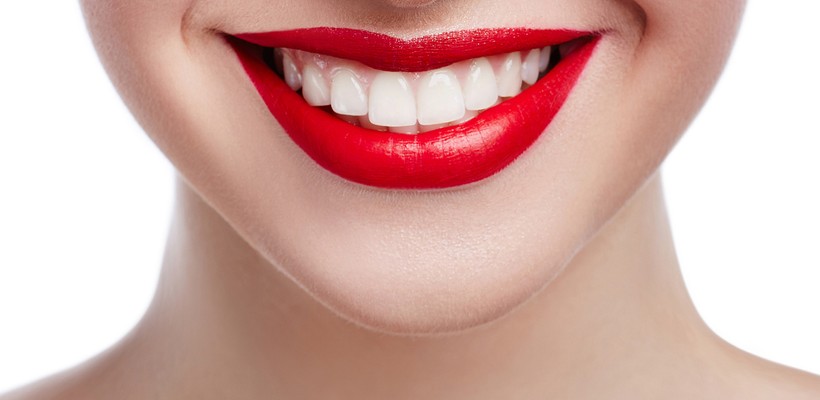 Published: 24th February, 2021
What is teeth whitening?
Teeth whitening involves bleaching your teeth to make them lighter. It can't make your teeth brilliant white, but it can lighten the existing colour by several shades.
If you have your teeth whitened you'll need to make several visits to the dental surgery over a couple of months. The dentist will take an impression of your teeth to make a mouthguard and tell you how to use it with a bleaching gel. Then, using your mouthguard at home, you regularly apply the gel for a specified period of time over 2 to 4 weeks.
Laser whitening, also known as power whitening, is another type of teeth whitening system that a dentist can provide. A bleaching product is painted onto your teeth and then a light or laser is shone on them to activate the whitening. Laser whitening takes about an hour.
Of course, your teeth will look their best and be healthiest when you take care of them, which means maintaining every day dental care. We put together our top products for whitening your teeth at home!
Our top teeth-whitening products
Macleans Whitening Toothpaste is formulated to help whiten teeth, as well as keep them clean. It has a revolutionary formula containing Triclene, which helps to whiten teeth with regular use. Containing no harsh abrasives, bleaches or peroxides, you can use it every day to help clean and make your teeth whiter.
Brushing twice daily with Macleans Whitening Toothpaste fights plaque and tartar, and helps keep your teeth and gums healthy and clean. It is proven to give visibly whiter teeth compared to other toothpastes, leaves an invisible barrier to help prevent discoloration and dullness, and removes stains without damaging tooth enamel.
UltraDEX Whitening Toothpaste has been scientifically developed to enhance and whiten your smile, eliminate bad breath, and provide a protective shield over enamel. This toothpaste helps to remineralise teeth, leaving them stronger and less sensitive.
UltraDEX is used and recommended by dental professionals, and backed by extensive scientific research. It is proven to restore natural whiteness to teeth, protecting teeth and gums by removing bacteria, and preventing plaque buildup.
Preventing plaque build up is important to prevent problems with your teeth and gums from developing. If plaque is allowed to build up, it can lead to problems such as holes in the teeth (dental caries), tooth decay, dental abscesses and gum disease.
Sensodyne Gentle Whitening Toothpaste is a great option for people who want to whiten their teeth naturally. Sensodyne is designed for those with sensitive teeth, whilst also protecting against decay. It effectively removes stains, whilst helping to restore your teeth to their natural whiteness.
Exposed areas of porous dentine can be prone to discolouration as well as sensitivity. With Fluoride to help prevent tooth decay, this low-abrasion toothpaste is formulated to gently remove stains without compromising on effectiveness.
Sensodyne is the number one dentist recommended brand for sensitive teeth. Sensodyne Gentle Whitening is a fluoride containing toothpaste that, when used twice a day, provides 24/7 care and brightens teeth naturally.
The Colgate Max White Battery Powered Toothbrush combines high speed sonic vibrations with multi-height bristles to remove more plaque than an ordinary, manual toothbrush. Using an electric toothbrush with high bristles such as this can make your teeth appear whiter by removing stains.
The Colgate Max White Medium Toothbrush also helps to whiten teeth. It has a unique polishing star and a specially designed bristle pattern to remove stains and reveal the natural whiteness of your teeth.
Corsodyl Whitening Toothpaste helps to restore teeth to their natural whiteness by gently removing surface stains. Corsodyl Whitening Toothpaste is not only made to brighten teeth, but is specially formulated for plaque removal, keeping the seal between gums and teeth tight, and reducing red and inflamed gums.
Most adults in the UK have gum disease to some degree, and most people experience it at least once. If you have gum disease, your gums may bleed when you brush your teeth and you may have bad breath. Mild cases of gum disease can usually be treated by maintaining a good level of oral hygiene. More severe cases may require dental intervention. Contact your dentist if you think you may be suffering from gum disease.
Colgate Whitening Toothpaste has active micro-cleaning crystals that are clinically proven to gently polish and effectively whiten your teeth. It also helps to remove stains and prevent new ones from occurring.
Recommended for daily use, it works to freshen breath, fight cavities and remove plaque. Colgate helps to keep your whole mouth healthy by fighting bacteria on teeth, tongue, cheeks and gums for up to 12 hours.
Similar to Sensodyne Gentle Whitening toothpaste, Sensodyne Rapid Relief Whitening provides everyday protection from teeth sensitivity. The refreshing minty flavour leaves your breath fresh and your mouth feeling clean like never before.
With daily use, this toothpaste provides long-lasting protection for sensitive teeth whilst whitening them. Its clinically proven formula works in 60 seconds to relieve the pain of sensitive teeth. The fast acting formula in this toothpaste creates a protective barrier around your teeth, shielding them from hot and cold food and drink.
Sensodyne Rapid Relief Whitening contains active ingredients to block microscopic channels, which run through your enamel to the nerve within your teeth, reducing sensitivity.
The gums are often overlooked when it comes to dental hygiene.There are many whitening products you could use, but if you're not looking after your gums, you're not looking after your teeth. This could result in discolouration. Corsodyl treatment mouthwashes are antibacterial solutions containing chlorhexidine digluconate.
Chlorhexidine digluconate has a dual action formula, containing an antibacterial ingredient. This attacks and helps to kill the plaque-causing bacteria that can result in gum irritation, whilst also creating a protective layer over your teeth and gums for up to 12 hours, thus helping to prevent any new plaque forming. Plaque build up can cause your teeth to look yellow.
A thorough daily oral care routine is important to protect your teeth and gums, supporting a bright and shining smile. Since brushing alone can't get to all the places where food gets stuck and plaque builds up, you will need some extra help to maintain good oral health.
Oral-B Pro-Expert Premium floss slides easily between your teeth to help prevent gum problems, leaving a minty cool feeling in your mouth. It is clinically proven to reduce gingivitis (inflammation of the gums), protecting teeth from plaque and bacteria, thus keeping them clean and white. Daily flossing should always be part of your oral care routine.
The Colgate Max White Toothbrush helps to recharge and whiten your smile. It has a unique polishing star and a specially designed bristle pattern that removes stains and reveals the natural whiteness of your teeth.
Take care of your teeth
The NHS recommends that you brush your teeth for about 2 minutes last thing at night before you go to bed, and on 1 other occasion (usually in the morning), every day. As well as this, you should floss to prevent plaque build up, and use mouthwash.
Taking care of your teeth everyday is essential to maintain a healthy, white smile. These products will not only keep your mouth clean, but will also help to whiten teeth with regular use.
Browse our full range of dental hygiene products.
Sources
https://www.nhs.uk/conditions/tooth-decay/
https://www.nhs.uk/conditions/gum-disease/
https://www.nhs.uk/live-well/healthy-body/teeth-whitening/
https://www.nhs.uk/live-well/healthy-body/how-to-keep-your-teeth-clean/