Spring Bank Holiday and Platinum Jubilee Online Customer Service Opening Times:
Thursday 2nd June: 9am - 12noon
Friday 3rd June: Closed
Three in four pregnant women ignore back pain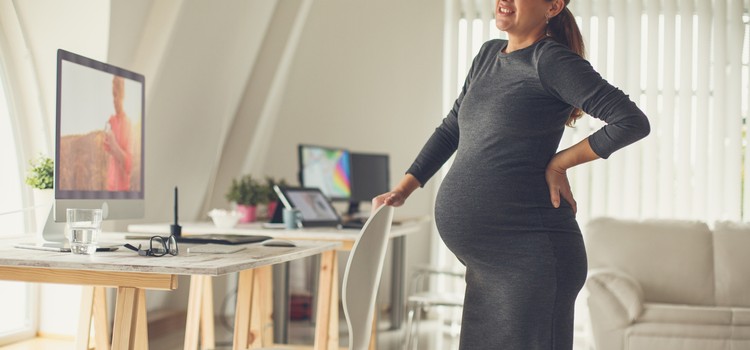 Published: 28th February, 2014 in: Pregnancy
By Emma Weinbren
Most women experience muscular back pain during pregnancy but half are loathe to take painkillers, research conducted by manufacturer Mentholatum has revealed.
Three in four pregnant women complain of lower back pain and 98 per cent will suffer from muscular back pain at some point during pregnancy, the study of 1,000 new mums found, conducted last March on behalf of Mentholatum's topical pain relief brand Deep Freeze.
But 55 per cent said they tended to "grin and bear" the pain rather than take painkillers, revealed the study, made public this month.
Just half of those questioned were unaware their choice of painkiller was important and a quarter did not understand that certain analgesics should not be used at various times during pregnancy. "Understandably, most women take extra care of themselves and their diet during pregnancy and most are wary of taking any medication," said Deep Freeze Cold Patch senior product manager Matthew Jamieson.
He stressed that the Deep Freeze Cold Patch, which contains aloe vera and water in a hydro-gel layer, was a drug-free analgesic option during pregnancy.
This article is from Chemist and Druggist, click here to view.
Click to see full range of Deep Freeze products.
If you have an opinion on taking medications like pain killers whilst pregnant, or have a story you'd like to share, we'd love to hear from you below.