Spring Bank Holiday and Platinum Jubilee Online Customer Service Opening Times:
Thursday 2nd June: 9am - 12noon
Friday 3rd June: Closed
Vape Guide: Nicocig Discontinued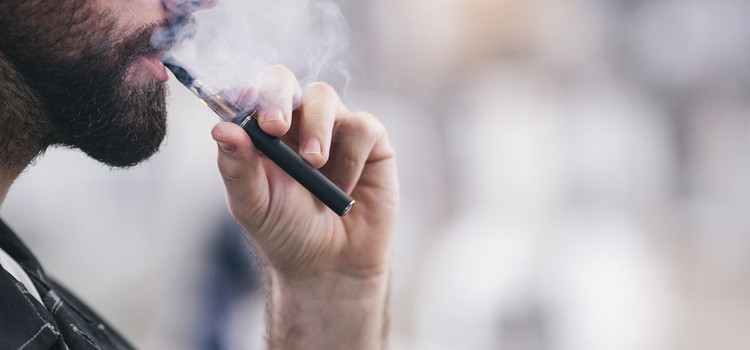 Published: 22nd September, 2020 in: News Quit Smoking
Nicocig was a leading manufacturer of e-cigs and vape accessories which are now discontinued. This guide offers you information on the announcement from Nicocig's discontinuation, and offers an in-depth insight into alternative leading e-cig brands.
What is vaping?
E-cigarettes, also known as vapes, are sometimes used by people to help them stop smoking. They allow users a similar taste to that of cigarettes and to continue the habit of holding a cigarette. E-cigarettes also generally contain nicotine and allow the user to inhale this in a vapour rather than smoke. It's important to recognise that e-cigarettes do still carry a small amount of the risk of cigarettes, meaning they are not completely risk free.
What is an E-cigarette?
An e-cigarette is a device which a person can use to inhale nicotine in a vapour rather than smoke. E-cigarettes are popular among people trying to stop smoking as they generally do not contain tobacco, or produce tar and carbon monoxide unlike cigarette smoke.
How do E-cigarettes work?
E-cigarettes work by heating a solution, known as an e-liquid, that generally contains nicotine, propylene glycol and/or vegetable glycerine, and flavourings. The user inhales the vapour to taste flavour.
What happened to Nicocig?
Nicocig was a popular vaping brand which has been announced by the manufacturer to be discontinued and no longer available in the UK. All Nicocig products will be discontinued and unavailable once current retailers have sold their current supplies.
What other vape brands can I use?
There are a range of vape brands in the UK which could offer you similar products as Nicocig. Edge is another popular brand you may have already heard of, which offers innovative e-cig and vape products which you can use as an alternative.
Who is EDGE Vaping?
Edge Vaping is a popular manufacturer of e-cigs and related accessories. EDGE manufactures a range of e-liquid and e-cigarette products focusing on creating new and innovative products for customers. They formulate their products by using high quality ingredients to create popular e-liquid flavours. EDGE produces e-liquids in multiple strengths and offers High VG e-liquids too.
What E-cig products do EDGE manufacture?
Edge offers competitive prices on some of the most popular vape products. EDGE USB E-Cig Charger may be a good alternative to Nicocig's chargers. The USB charger offers an easy way to charge your e-cig as you can simply plug it into a laptop, PC or USB outlet and screw the 280mah battery into it to get it charged up. EDGE's USB E-Cig Charger is for use with the EDGE 280mah Cartomiser Battery. This e-cig battery comes with a sturdy stainless-steel construction and a zero-button operation. EDGE 280mAh batteries are compatible with all EDGE cartomisers and are only to be used with the EDGE compatible charger.
Nicocig offered varying strengths of flavours such as low, high and medium. EDGE also offer a range of strengths so you can find a product that suits you. A benefit to EDGE refills is that they have specific tobacco flavours, including British tobacco flavour refills and American tobacco flavor refills, as opposed to a less varied Nicocig tobacco flavour refill. Explore a range of EDGE products to find the right refill for you.
British tobacco flavour refills
This refill offers a classic British tobacco flavour in varying strengths. It is intended to be used with the EDGE 280mAh vape battery, and this product offers a set of 3 disposable British Tobacco flavour cartomiser refills that are ideal for those on the go who want an easy way to switch from cigarettes. For those who have recently quit smoking traditional cigarettes, the popular sweet flavours may not suit your preference. Therefore, these cartomisers are perfect for you to get that traditional flavour without smoking cigarettes.
American tobacco flavor refills
Formulated by their experts using only pharmaceutical-grade ingredients in their UK-based laboratory for the perfect American tobacco flavour. This cartomisers are to be used with the EDGE 280mAh vape battery and come as a set of 3 disposable cartomiser refills. These are a great option for those wanting a ore true cigarette flavour when vaping.
What is the difference between using Nicocig and EDGE?
Both brands manufacture similar products as they offer vaping products and accessories. The biggest difference you will notice between the two brands is that their cartomisers, chargers and other accessories can only be used with their own range of accessories and products. This means that EDGE refills are not compatible with Nicocig e-cigarettes and batteries, and vice versa.
Considerations
E-cigarettes and vape products are not for use by under 18s or non-smokers
You must not use e-cigarettes during pregnancy, or if you are allergic to nicotine or any other ingredients
E-cigarettes are not risk free, therefore you must research its effects before use. They still contain nicotine which is an addictive substance
If you suffer from heart conditions, diabetes, stomach problems, kidney/liver problems, lung disease - you must consult with a medical professional before use
The products and related accessories must be kept out of the sight, and reach, of children and pets
Make sure you always read the products instructions, box and leaflets before use
Only use the products with the stated/recommended products
If you have any questions, speak to your doctor before use of any vape, e-cigarette and/or related products
If you are looking for an alternative vape brand following Nicocig's discontinuation, or are a smoker looking to change to e-cigarettes, check out our range of vape products to find the right product for you.
Sources
https://www.nhs.uk/smokefree/help-and-advice/e-cigarettes
https://www.edgevaping.com/