Stop Smoking Apps in 2017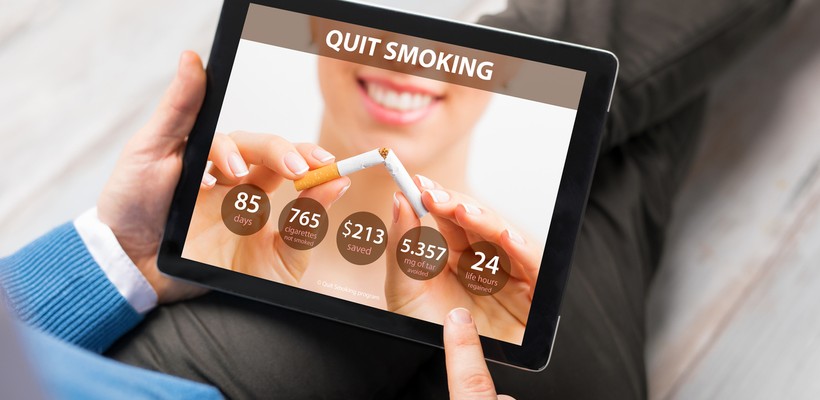 Published: 10th October, 2017 in: Quit Smoking
What if all of the motivation and support you needed to quit smoking was at your fingertips? Well, thanks to the latest stop smoking apps, it is. With Stoptober in full swing, here is our round up of the top stop smoking apps for 2017.
Created by the NHS, this free app is a great source of daily motivation and support. Ready to take on the challenge of quitting? With features telling you how much money you've saved and tips on how to keep cravings at bay, you can see your progress improve over a 28-day period. As you progress, you are awarded badges that reflect your achievements.
Half of the battle when it comes to quitting smoking is creating a support system and this app allows you to create a team from the offset to help you along the way. You can rate your nicotine cravings, identify craving triggers and press a button for an interesting fact when you need a distraction.
This app is a great first step to becoming smoke free. Open the app throughout your journey to see how many cigarettes you have avoided, how much money you have saved and see how your health is improving. Each day you will be given a task to help you on your quest to quit. You can share your success on social media and earn badges along the way. You can even create a wish list of products to buy with the money you've saved.
Featuring scientific tips, money saving stats and a unique slow mode that allows you to quit smoking in your own time, the EasyQuit Free app is designed to motivate you to become smoke free. You can personalise it with your own theme and watch as your health improves specifically blood circulation, mental health, oxygen levels, taste and smell.
This high quality app highlights the health benefits obtained by quitting smoking in real time. You can see a timeline of health benefits and track your progress easily as well as tracking the amount of money you have saved since your journey began. The badges are easy and fun to earn and are a great distraction from nicotine cravings.
If you are considering quitting smoking in 2017, these free apps will help you track your progress and give you the motivation to kick the habit.