Stoptober: All About the Campaign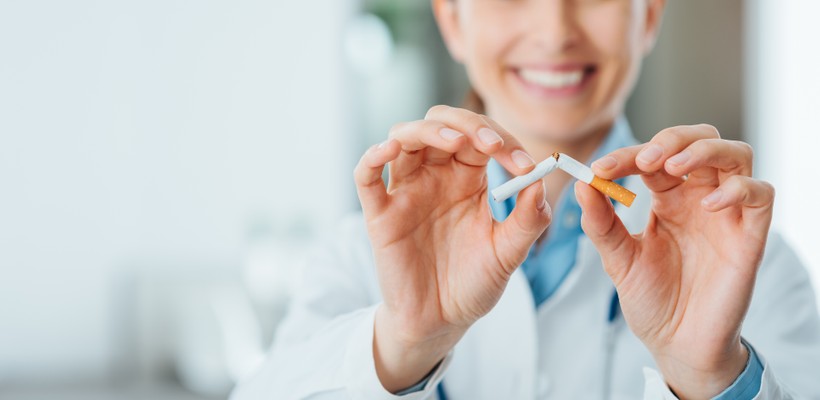 Published: 2nd October, 2017 in: Quit Smoking
Stoptober is an annual event that attracts thousands of participants that pledge to stop smoking for the month of October with the aim of quitting the habit long term. Over one million people have taken part in Stoptober since it was created by Public Health England.
What Is Stoptober?
Stoptober encourages participants to sign up with the aim of being smoke free for 28 days. The idea stems from the concept that smokers have a greater chance of quitting smoking after abstaining for 28 days. Many people ask friends and family to support their efforts and raise money for a charity in the process.
When Did It Start?
Stoptober launched back in 2012 and each year, participants rally together in a worldwide attempt to quit smoking for good. The government initiative is now in its fifth year and helpful resources are accessible to all as thousands attempt to stop smoking during this time.
Stoptober Statistics
Last year out of all of the smokers who set a quit date via the NHS, 51% were successful. With 1.2 million items prescribed to help stop smoking, it is clear that more and more people are attempting to quit smoking but that doesn't change the fact that one in five adults still smoke. One in six deaths could be a result of smoking and for this reason stopping smoking is one of the best things you can do for your health.
Stoptober Resources
If you are considering signing up for Stoptober this year, there are a number of resources available to you to give you the best chance of quitting for good. The free Stoptober App is a superb way to track your progress over the course of 28 days and there is plenty of content to motivate you when you need it. Packed full of useful information, you can even see how much money you are saving as you complete another day smoke free. If you visit the Stoptober website, you can sign up to daily emails that will keep you on track and you can also receive face to face support and advice should you need encouragement along the way.
The idea of quitting smoking can be daunting but taking it one day at a time makes the goal altogether more achievable. Weldricks have some great nicotine replacement products which may help. Will you be joining the thousands of others taking part in Stoptober on October 1st?