Spring Bank Holiday and Platinum Jubilee Online Customer Service Opening Times:
Thursday 2nd June: 9am - 12noon
Friday 3rd June: Closed
Top 5 Free Health & Fitness Apps: August 2019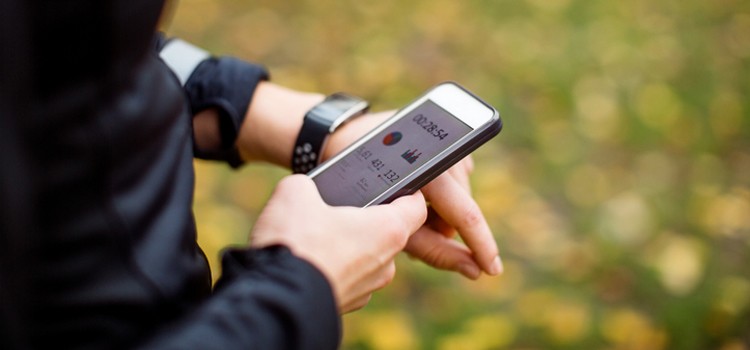 Published: 19th August, 2019 in: Health Advice
At Weldricks Pharmacy we like to encourage all of our customers to take an interest in their health. Health and fitness should be a priority for everyone in order to feel great, though sadly it can often be difficult for some to find the time to dedicate to keeping a fit and active lifestyle. While eating healthily and exercising may come naturally for some, for others it can be much more of a conscious effort - and things like budget, time and resource all come into play.
Having said that, we're fortunate enough to live in a digital era where technology like laptops, tablets, wearable tech and smartphones can help us live a healthy and active lifestyle. Apps can be incredibly useful to encourage and support us on a quest to lead a healthy lifestyle, so we thought we'd run through the top 5 free health and fitness apps for August 2019 to give you a dose of fitness inspiration and to show how simple it can be to encourage wellness from the palm of your hand!
1. Calm
It's often overlooked, but one of the most important elements of a healthy lifestyle is ensuring that you get a good night's sleep. The number one health and fitness app for August 2019 is Calm, which is a free meditation and sleep app.
This app aims to help you learn the skill of meditation which will help to relax you and bring a state of calm (hence the name!); Calm also helps you get a good night's sleep. It includes lessons on gentle movement and stretching your body, as well as a library of calming music.
Prioritising meditation and a moment of calm before bed, resulting in a nice and restful sleep, could be the difference between you having a good day or having a great day. You'll wake up with more energy, you'll feel more peaceful and relaxed, and Calm is also a particularly excellent tool for those who suffer from anxiety to take control of their breathing and to reconnect with their bodies before bed.
Find on: Google Play | App Store
2. MyFitnessPal
In 2nd place is the intuitive diet assistance app, MyFitnessPal. It works by helping you to achieve your physical goals, whether that's to build strength, to maintain weight, or to lose weight. You can track your calories and the macros in your food as well as log your activities, making achieving your goals a lot more simple.
MyFitnessPal will automatically calculate the amount of calories you should be eating in a day and give you a breakdown of your macros from the personal data you input (like your height and weight). From this data it can also specify what your goal might be.
It can calculate the calories and macros from your food items by simply scanning the barcode, giving you quick and easy nutritional advice.
As well as a pocket nutritional support, you also become part of the MyFitnessPal community - accessing blogs to help keep you inspired and a community with which you can discuss and share tips and tricks
Find on: Google Play | App Store
3. Reflectly
Another app which works to benefit your mental health as opposed to strictly your physical health is Reflectly.
Reflectly is a virtual journal for happiness, which utilises artificial intelligence to help you to structure and reflect upon your daily thoughts and problems.
It's a quick and easy journal which helps for you to keep track of your mental health, lets you read back on your entries, and identify patterns and to keep in touch with your feelings.
Find on: Google Play | App Store
4. Flo Period & Ovulation Tracker
4th place goes to Flo Period & Ovulation Tracker. Getting in tune with your monthly cycle is incredibly important for anyone with a menstrual cycle. Menstruation can bring with it many side effects including changes in mood and changes to the body, with each woman's period being unique to their body.
Utilising Flo helps you to understand your body and the changes that it goes through every month. Not only that, but Flo can help during pregnancy, gives you pregnancy and post-pregnancy notes, as well as helping you to track the growth and development of your baby!
Similar to MyFitnessPal, Flo also welcomes you into a community where you can discuss sensitive and personal things anonymously and connect with millions of app users across the world.
Find on: Google Play | App Store
5. Fitbit
You might know Fitbit as a company that produces wearable technology, but in 5th place on our list is the accompanying app 'Fitbit'. Pairing with your Fitbit watch, the app will track your steps, your physical activity, measure your sleep, track your weight and keep track of your hydration too, helping you to drink more water.
You can connect with friends through the Fitbit app, engage in competitions to see who can get the most steps in, as well as cheering your friends on with their health and fitness efforts.
This app is incredibly smart, works with your phone to keep you motivated wherever you might be and will help you to achieve your fitness goals.
Find on: Google Play | App Store
Bonus: Weldricks by Healthera
We have our own app too: 'Weldricks by Healthera'! By linking up with your local branch, it makes it simple and easy for you to order prescriptions and contact your Weldricks NHS pharmacy. Its sophisticated medication tracking means you'll be reminded when it's time to order your repeat prescription.
Find on: Google Play | App Store
While it can be difficult to make time to prioritise your health and fitness, utilising these fantastic free apps is an excellent way to start - allowing you to put yourself first in a way which fits your lifestyle. Also take a look at our selection of vitamins and supplements to support your new journey to health and enjoy getting in touch with your mind and body.