Cooking Low-Fat with Orlos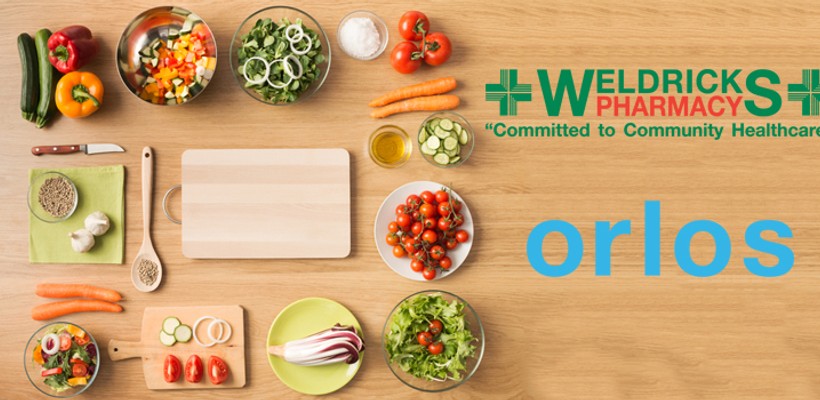 Published: 7th January, 2019 in: Health Health Advice Weight Loss
If you are looking to lose weight in 2019, and are using Orlos alongside your diet for a little helping hand, it is important that you stick to a low-fat diet. But going low-fat doesn't mean you have to eat boring food, or the same meal every day, why not experiment and try something new? A quick google search will bring up a wide range of tasty-looking low-fat meals for all times of day. Or, if in doubt, you can always check the Orlos website itself (HERE) as the people over at Orlos have put together a great collection of recipes perfect for your low-fat diet, and great for those taking Orlos. Here at Weldricks, we want to help you on your weight-loss journey and help you to be healthier, so we have put together a tasty and low-fat 3-course meal so you can dine happy while you lose weight.
Starter
Start your 3-course meal with some colour by trying these delicious Rainbow Kebabs from Sainsbury's! Containing red cherry tomatoes, yellow cherry tomatoes, red and orange peppers, red onion, beetroot, and courgette, these bright kebabs are a healthy mix of delicious veg. Accompanied by a spicy harissa dipping sauce and a fresh bulgur wheat salad you can try this tasty dish as a small starter or make the portion larger and have a tasty lunch. When you follow the recipe this dish is the equivalent to 4 of your 5 a day! so you can't go wrong. Perfect for dieters and those doing Veganuary alike. To get the recipe you can follow the link HERE.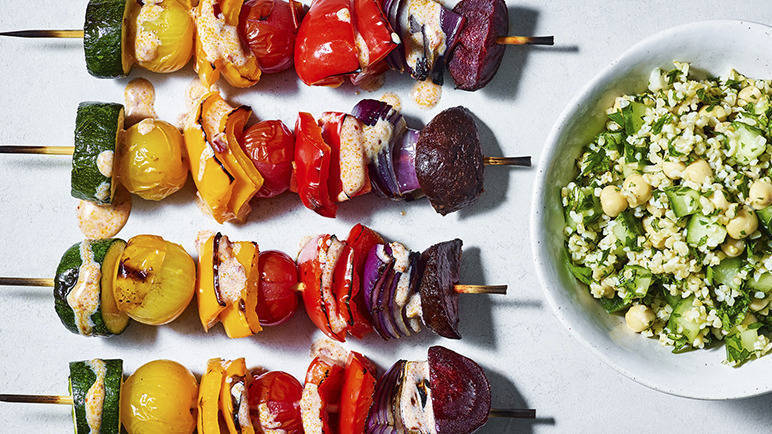 Entrée
A low-fat dish can still be rich and creamy, even without high-fat ingredients such as cream! If you are craving a cheesy, creamy meal why not give this Creamy Sun-Dried Tomato Parmesan Chicken a go from Cafedelites.com. This meal looks like all the bad things you should avoid when dieting, but meals like this can be had every now-and-again when they are done properly! This recipe boasts only a quarter of the fat and calories when compared to typical creamy sauce recipes, and looks delicious! To try this creamy chicken dish follow the link HERE. Try pairing this dish with BBC GoodFood's low-fat roast potatoes HERE, and why not add some roasted vegetables such as carrots, parsnips, and aubergine, or even a side of Mangetout and green beans for a hit of colour on your plate.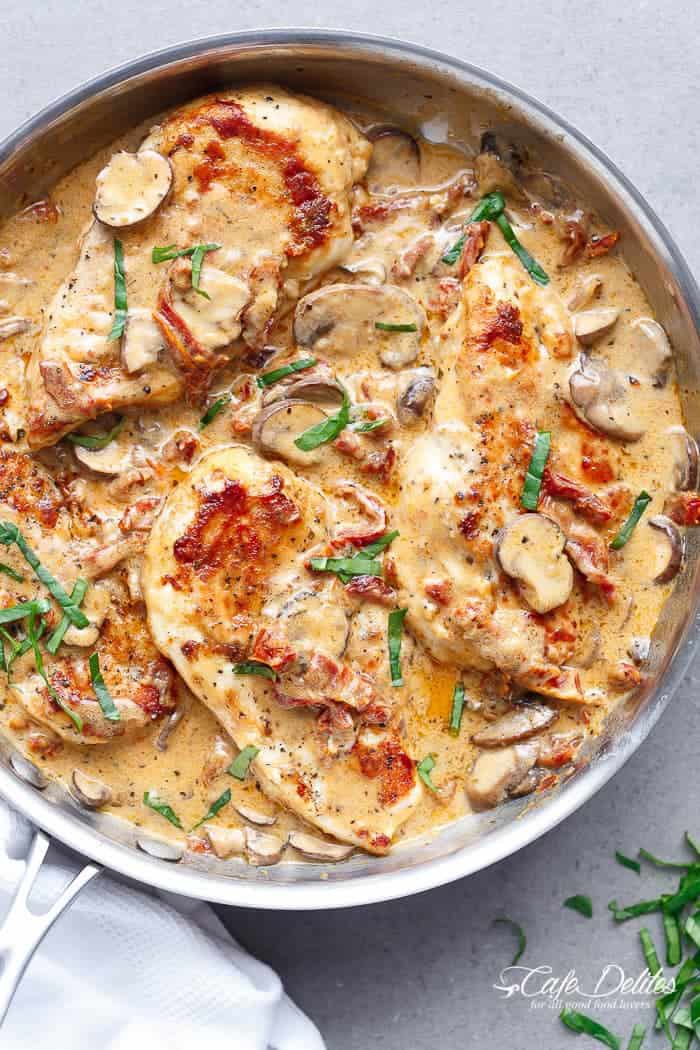 Dessert
Finish your meal right with this seemingly decadent (but actually not-so-naughty) low-fat chocolate cheesecake from BBC. When going low-fat desserts can be one of the hardest things to find that will fit into your diet, and getting your chocolate-fix can be seen as next to impossible. So why not try this low-fat chocolate cheesecake and treat yourself, even when dieting. Containing a low-fat biscuit base, skimmed milk, greek yoghurt, and quark cheese you can have a delicious dessert after your meal, without the guilt. To try the recipe just follow the link HERE.