A Guide to COVID Fit to Fly Certificates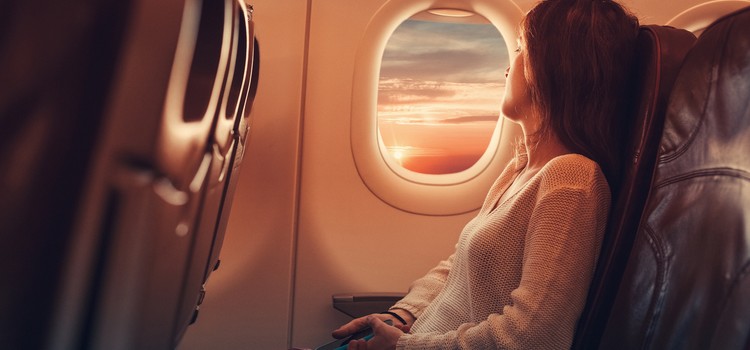 Published: 10th February, 2022 in: Health News
The COVID pandemic has meant that travelling abroad, whether it be for holidays or work, has become increasingly complicated. Countries have varying requirements and degrees of COVID restrictions in place which means if you are planning to travel, you have to be extra vigilant and do plenty of research beforehand to ensure you have the necessary documentation to have a successful trip. The government travel advice page is a good way to start finding out the requirements to enter and leave another country.
The Fit to Fly certificate is one requirement that airlines and countries can put in place, which entails those travelling to provide evidence of a negative COVID test in advance of their travel date. There are different types of fit to fly certifications and tests, therefore it is important to check you use the correct service for your destination and airlines requirements.
Weldricks Pharmacy is now offering a complete Fit to Fly COVID certificate service, whereby you can purchase the lateral flow antigen test, take it at home and upload your results online to be provided with a Fit to Fly certificate. Find out more about these certificates and how to obtain one in this simple guide.
What is a Fit to Fly certificate?
There are two types of Fit to Fly certificates - a standard certificate and the newer COVID certificate. The standard certificate confirms your suitability for flying and confirms that any previous or existing medical conditions won't affect your travel. Standard certificates must include a letter signed by your doctor.
A standard certificate is required in the instance of:
Pre-existing medical conditions
A recent hospital stay and discharge
A recent operation
Pregnancy, if you are beyond 28 weeks
Travelling for a medical procedure or medical care
The COVID certificate is the same as a standard, however with the addition of confirmation of a negative test result.
These certificates must be:
From an independent company and not an NHS-supplied test
Signed and stamped by a doctors' clinic that is accredited by the Care Quality Commission
Signed by a doctor registered with the General Medical Council
When do you need a Fit to Fly COVID certificate?
Not all airlines and countries will require a Fit to Fly certificate, so you must check the specific travel requirements and advice of your destination well in advance using the GOV.UK foreign travel advice.
The timing of obtaining your Fit to Fly certificate is important too, as countries will differ in their required timeframes for when you will need to provide test results and how long your results are valid.
How to get a COVID Fit to Fly certificate
In addition to researching whether you need a Fit to Fly and when you need to provide one, you should also identify the type of COVID test required. You can have a PCR Fit to Fly test carried out in a clinic or order an at-home lateral flow antigen test, which is a much easier and more convenient option if your destination country accepts unsupervised lateral flow tests for entry.
Weldricks Pharmacy offers official at-home Fit to Fly lateral flow tests that can be purchased in one of our pharmacy branches or at our online pharmacy.
When should I order my test?
For at-home antigen Fit to Fly tests, it's important to be prepared and allow plenty of time before you fly for your tests to arrive, your results to be processed and your certificate provided. You should order your test a minimum of 7-10 days before your flight, however, again it is important to check your destination's requirements to ensure you provide your result in time and that it is valid at your time of travel. For example, if your airline requires a negative test result and a COVID Fit to Fly three days before travel, you should do your test four days before your flight.
When will I get my results?
Weldricks Pharmacy's Fit to Fly COVID test results are provided immediately due to these being antigen lateral flow tests. From there, all you have to do is upload your lateral flow result online to be provided with your certificate within 24 hours.
Which test products do Weldricks offer?
Weldricks Pharmacy offers accredited antigen lateral flow tests from Pharmadoctor. If your destination accepts at-home unsupervised testing, you can simply purchase a test, take it yourself at home with whoever else you are travelling with and upload your results online. From there, we will authorise your results and provide you with your COVID Fit to Fly certificate and you're all set to go abroad!
If you have any queries about the Fit to Fly test process or our service, you can get in touch via our website or visit your local pharmacy branch.